September 30, 2022
Dear Elsmere Families,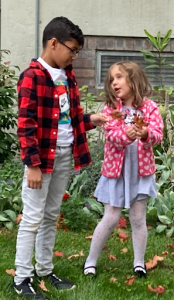 I hope that this letter finds you enjoying a lovely day. The students are certainly loving the falling leaves and investigating the change of season, as shown in some of our photos this week.
You may have heard about our wonderful (and loud) school assembly yesterday including staff introductions. At our assembly, our counselor, Mrs. Howell also talked about our school wide focus this month: love of learning.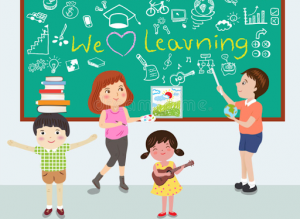 If you have spent time with a young child lately, you probably heard "Why" a lot! Children have a wonderful, natural curiosity about the world around them. Unfortunately, some people lose this curiosity and tend to give up when something is hard for them. But those with a love of learning  push themselves beyond this uncomfortable feeling. Instead of saying, "I don't know" we can say, "I don't know YET." We are all learners! 
Modeling this at home will go a long way in helping our children continue to love to learn.
A few things to note for next week:
Wednesday, October 5:  No school in recognition of Yom Kippur
Thursday, October 6:  Elsmere student picture day! Every student will have their photo taken whether or not a package is purchased.
Thursday, October 6:  15-minute early dismissal
Friday, October 7: 8:45 – 4th grade – bring your own breakfast to enjoy with 4th grade families on the playground (rain location is the cafeteria)   
Enjoy a lovely weekend!
Kate Kloss
New breakfast and lunch menus!
Looks delicious, but please note that pizza is not one the menu for every Friday.