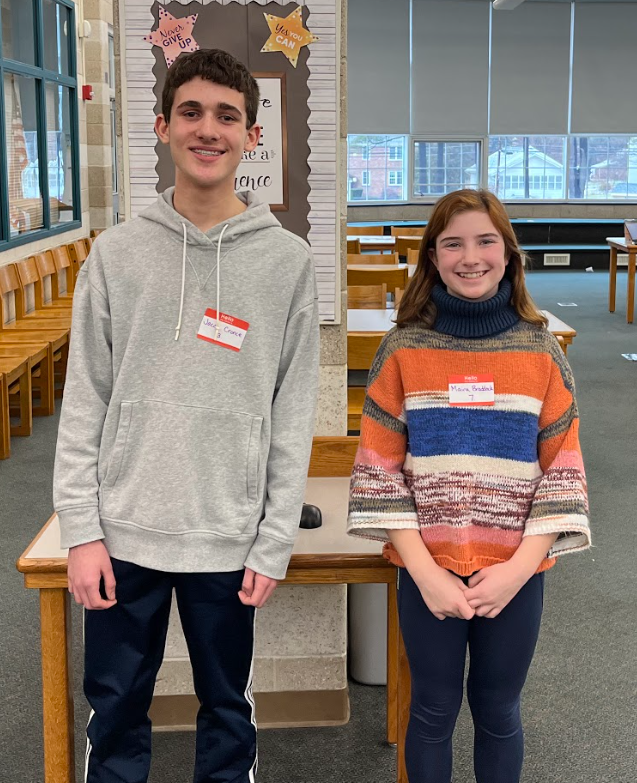 The Bethlehem Central Middle School Spelling Bee was held in person on Friday, January 20 in the middle school Library Media Center.
This year, there were 28 competitors from grades 6 through 8. After working their way through a total of 210 words, it was eighth grader Jacob Cronce who emerged as the school's top speller. Maira Braddock, a sixth grader, was runner-up.
The school spelling bee champion qualifies to compete in the Capital Region Spelling Bee. The regional bee is part of the Scripps National Spelling Bee, a program whose purpose is to help students improve their spelling, increase their vocabularies, learn concepts and develop correct English usage that will help them throughout their lives.
Jacob will be competing in the Capital District Spelling Bee later this year.
Congratulations to all of our spelling bee participants!