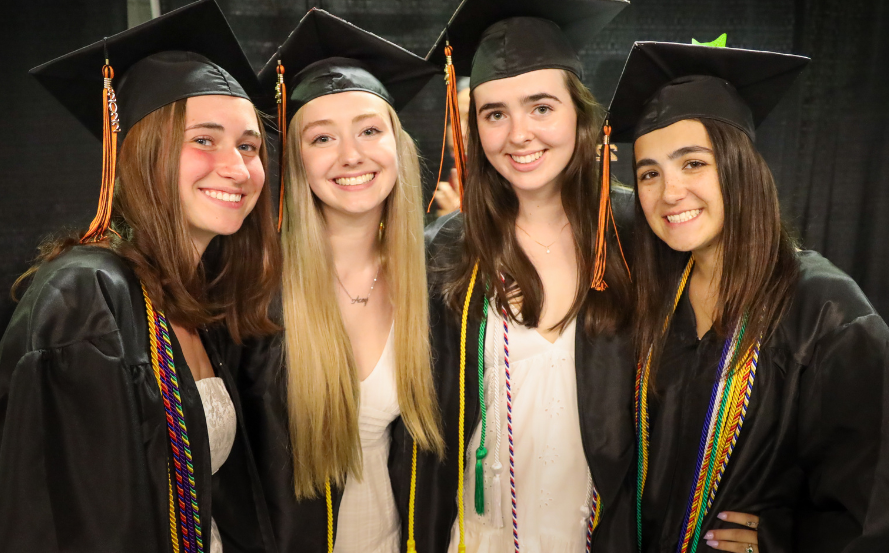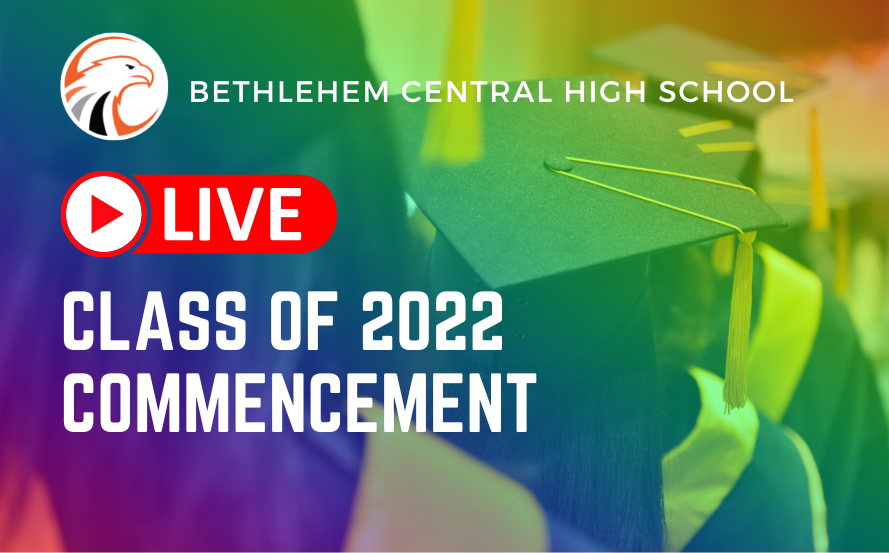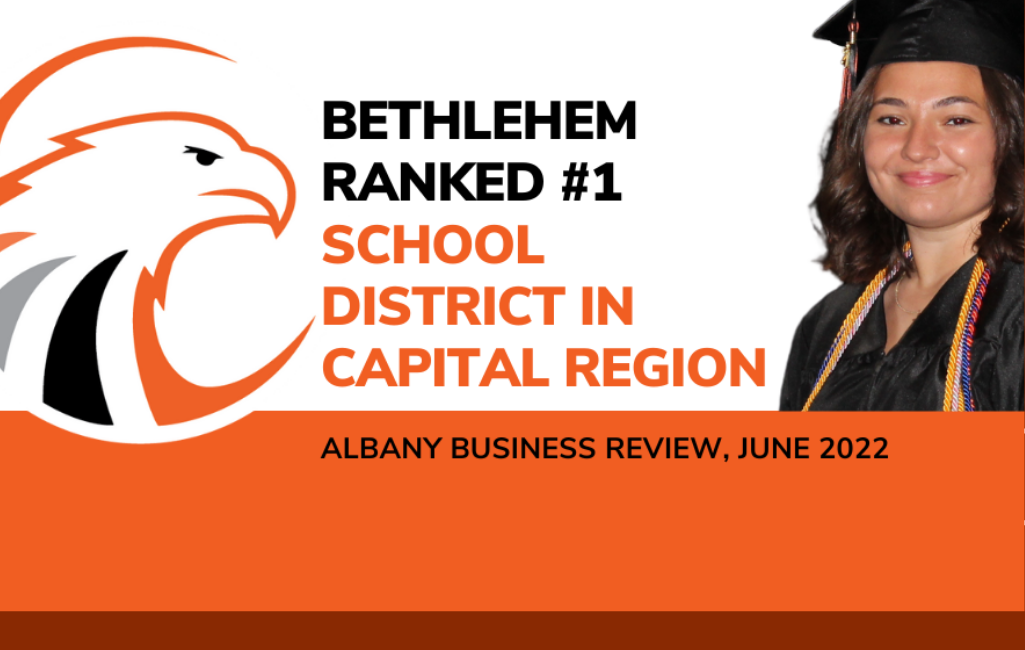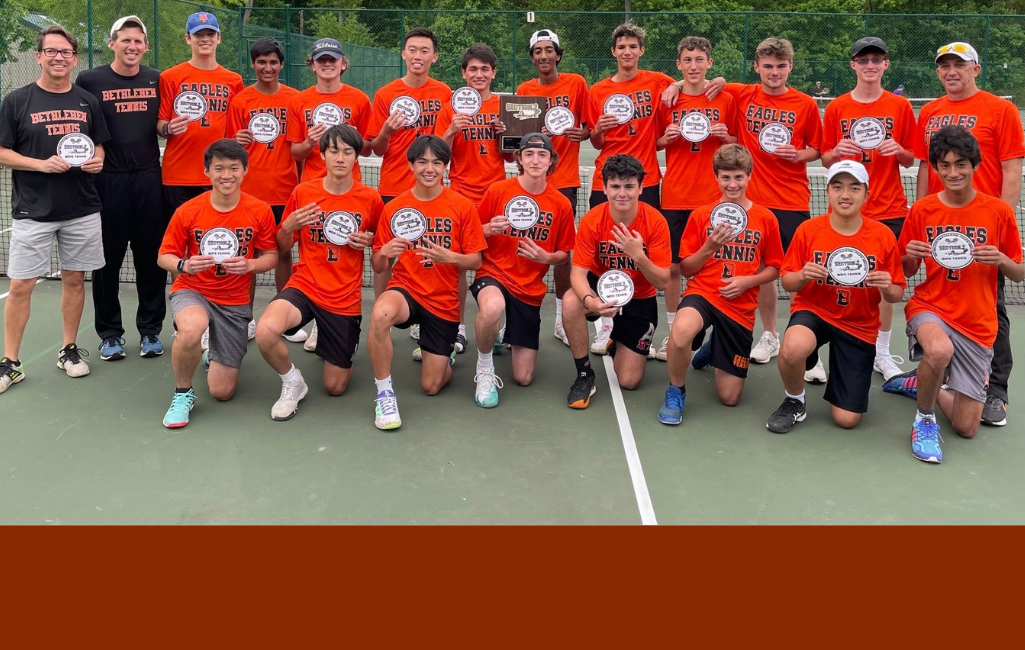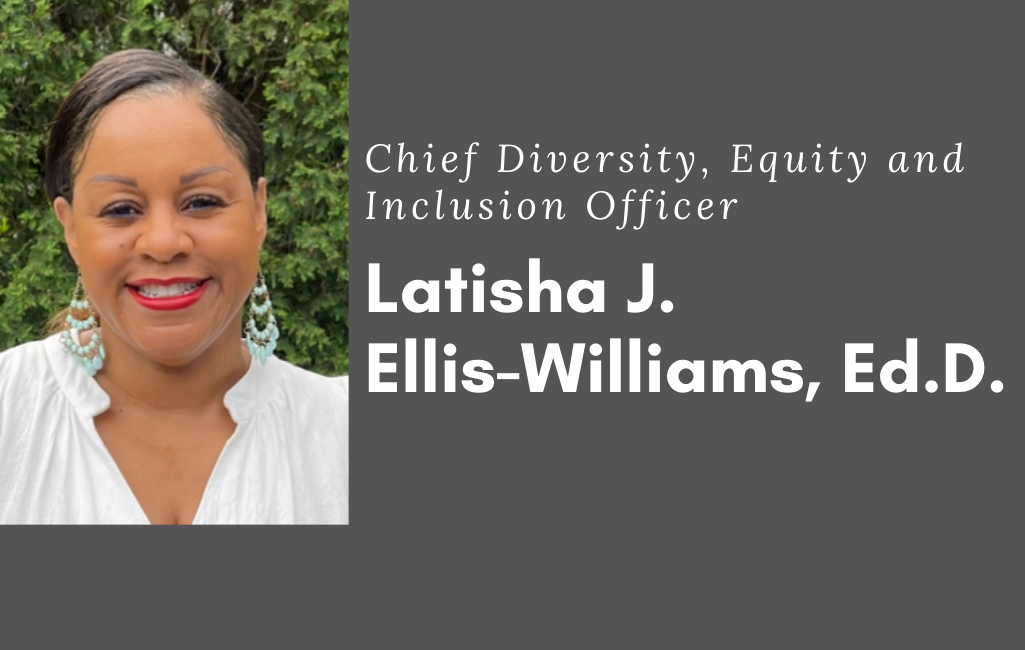 On Friday, June 24, a class of 381 students from BCHS received diplomas at an evening commencement ceremony held at the MVP Arena in downtown Albany.
The 88th Commencement Exercises for BCHS will be held on Friday, June 24 at 6:30 p.m. in Albany. The ceremony will also be livestreamed and is available here.
For the sixth year in a row, the Bethlehem Central School District has been named the number one school district in the Capital Region by the Albany Business Review.
On Friday, June 10, the BC boys tennis team lost a close match in the Final Four of the NYS championship at Flushing Meadows. Congratulations to the team on a great season!
On June 1, the BC Board of Education will appoint Dr. Latisha J. Ellis-Williams as the district's first diversity, equity and inclusion officer.
Highlights
BC student Marcela De Tuya will heads to Ithaca this week to compete in the Special Olympics 2022 State Summer Games.
Calendar
July 1, 2022

Q4 Report Cards posted to Aspen

July 1, 2022


MS Q4/S2 Report Cards Posted to Aspen

July 1, 2022 3:00 pm - 4:00 pm


July 4, 2022

Independence Day - Schools and offices closed

July 4, 2022


July 11, 2022

Board of Education meeting

July 11, 2022 7:00 pm - 7:00 pm
BCHS D-122

August 10, 2022

Board of Education Meeting

August 10, 2022 7:00 pm - 9:00 pm
BCHS, Room D-122

August 31, 2022

Superintendent's Conference Day

August 31, 2022