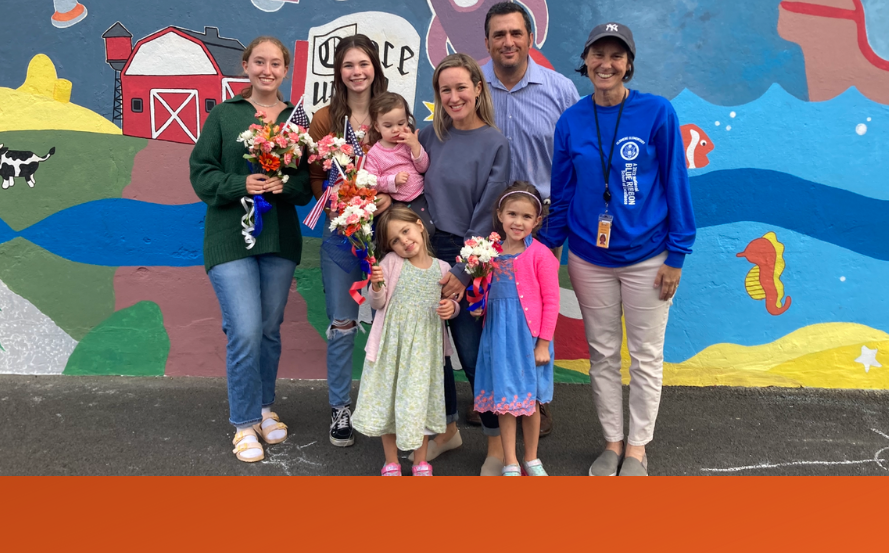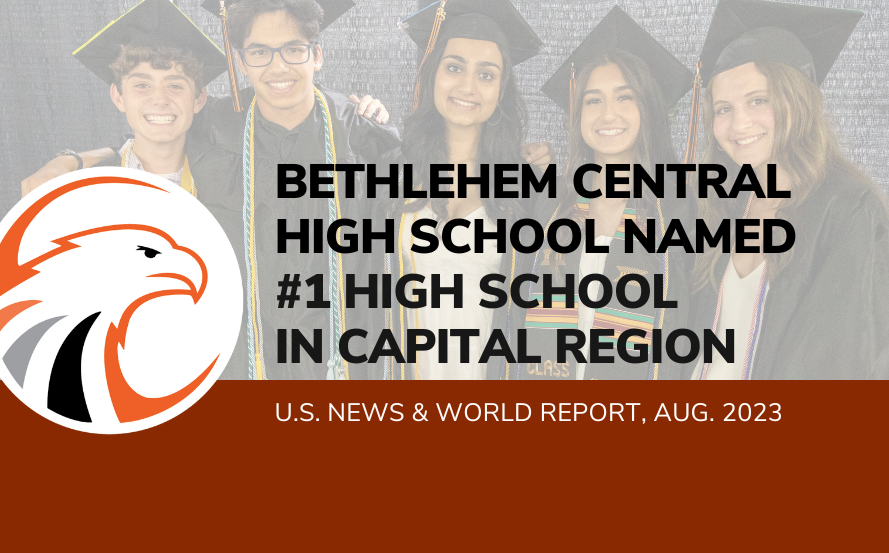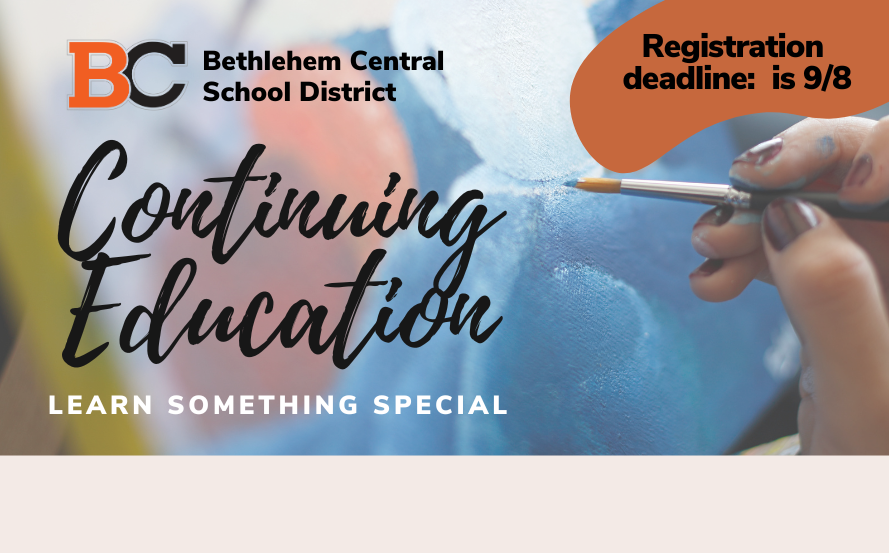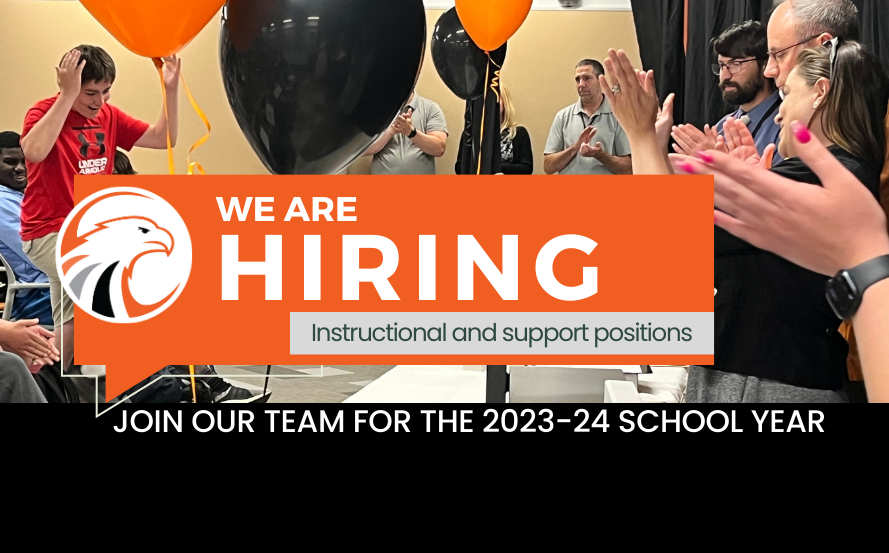 Thank you to Abby Jones, Isabella DiMura and the Treffiletti family for making Elsmere a more colorful "place to love and grow."
School tax payments must be received or postmarked on or before Monday, Oct. 2, 2023 to avoid penalties. All information can be found here.
Bethlehem Central High School has been rated the top high school in the Albany metro area by U.S. News & World Report.
Swim, dance, paint or get yourself organized! Fall is a great time to learn something new and meet new people.
There are many opportunities right now to join our BC team! Whether you are looking for full- or part-time, or the occasional substitute job, we have a position for you.
Highlights
At its September 6 meeting, the Bethlehem Central Board of Education officially appointed Allan Gadsden,...
Calendar
September 25, 2023

Yom Kippur - No school

September 25, 2023


September 26, 2023

Hamagrael Picture Day

September 26, 2023


BCMS Grade 7 Open House

September 26, 2023 6:00 pm - 6:00 pm


September 27, 2023

BCMS PTO Meeting

September 27, 2023 6:30 pm - 6:30 pm


September 28, 2023

BCMS Grade 8 Open House

September 28, 2023 6:00 pm - 6:00 pm


October 1, 2023

New Date! HAM Fall Family Picnic

October 1, 2023 4:00 pm - 6:00 pm