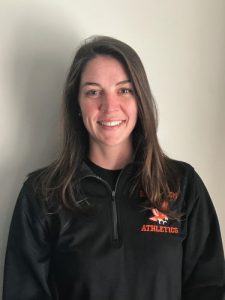 Rachel Linehan, who teaches math and computer science at Bethlehem Central High School is in the running for one of the nation's most prestigious teaching awards known as the Presidential Award for Excellence in Math and Science Teaching (PAEMST). She is one of only five math and science teachers in New York State to be named a finalist for the award. She is the only teacher from the greater Capital Region to be selected as a finalist.
According to the New York State Education Department, the state finalists complete a rigorous application process that requires them to demonstrate their excellence in content knowledge, as well as an effective use of instructional methods and assessments to evaluate, monitor and improve student learning. The finalists also serve as leaders in education outside of the classroom. 
"These finalists are examples of the outstanding talent found among New York State STEM teachers," Board of Regents Chancellor Lester W. Young, Jr. said. "Each has demonstrated that by providing engaging and innovative instructional practices each day, we can prepare all students to be successful in the technology-driven world in which we live." Linehan was instrumental in securing a National Science Foundation grant through Siena College to begin a Computer Science program at the high school. 
Read more about Rachel Linehan's PAEMST finalist status in the Times Union.
The PAEMST was established by the White House in 1983 and is sponsored by the National Science Foundation. Every year, the President of the United States recognizes outstanding teachers in STEM (including computer science) from across the nation. The State finalists' applications are submitted to the PAEMST National Review and Selection Committee in Washington D.C., which will determine the final award winners from each state. Teachers who are selected as PAEMST awardees receive a $10,000 award from National Science Foundation (NSF), a Presidential certificate and join an elite cohort of award-winning teachers who can influence state and national STEM teaching.
Congratulations to Rachel Linehan!