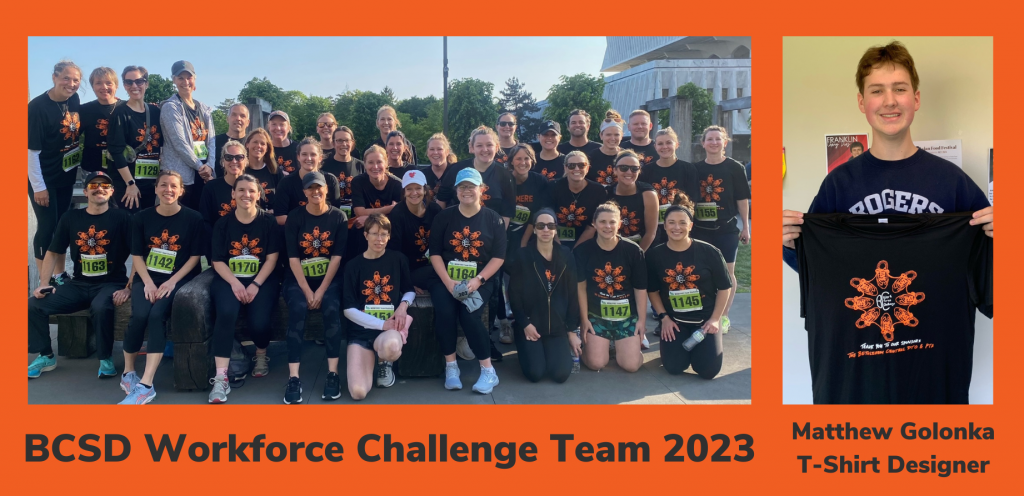 Teams of runners from the Bethlehem Central School District hit the streets of Albany on Thursday, May 18 as part of the CDPHP Workforce Challenge. The BC group was the largest team from a K-12 school district participating in the 3.5-mile race. Runners from the district wore t-shirts designed by BCHS student Matthew Golonka.
Thank you to the PTOs and PTAs who covered the cost of the t-shirts for our team.
There were some top finishers in the field of runners:
Superintendent Jody Monroe was the third top female finisher among the CEO group (30:41).
Top Women's Team was 17th/531 teams:
27:20 – Jessica Hallock
28:25 – Stacie Mihok
29:50 – Megan Walston
29:53 – Heather Machabee
Top Co-Ed Team was 7th/254 teams:
21:33 – Andrew Rickert
24:32 – John Walston
26:19 – Christen Jordon
26:27 – Alexandria Kosek