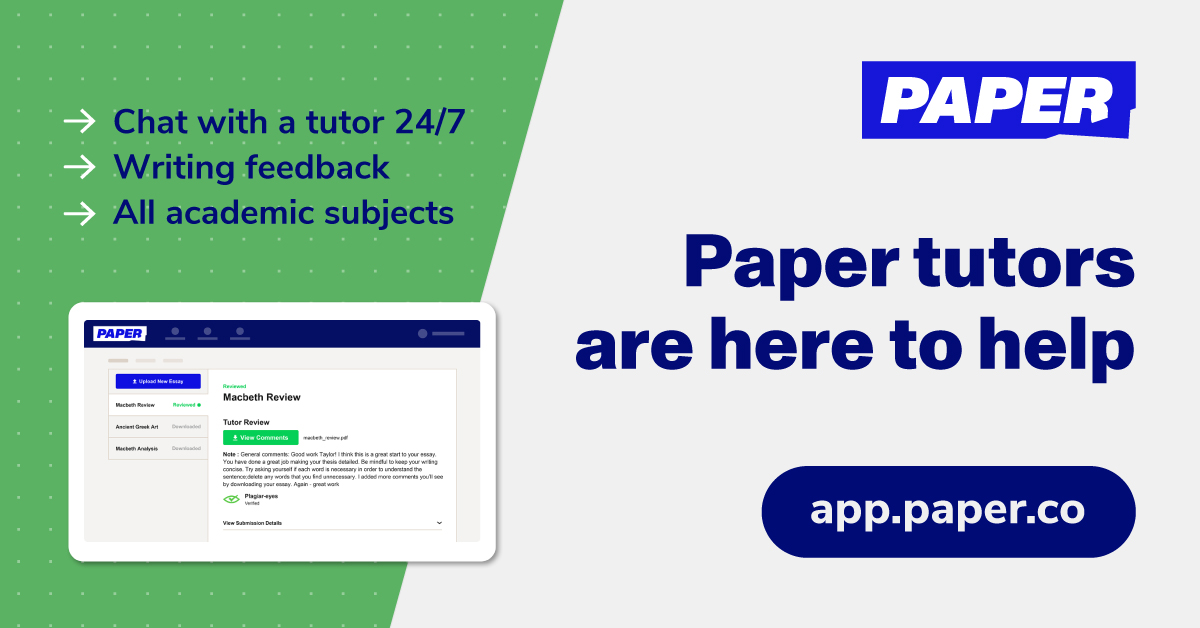 Middle school and high school students in the Bethlehem Central School District now have access to Paper, an online platform that provides free 24/7 access to after-hours tutoring services and academic support.
Connecting with Paper online tutoring
Students log in
Two ways to log in:
Once students have logged into Paper they have the option to either begin a live chat session with a Paper tutor or submit written work for review.
Start a live chat & ask a question
In the student dashboard, students can type a question into the chat box or select a subject to ask a more specific question. Either of these options will connect students with a tutor instantly.
What happens during a live chat with a tutor?
Live chat tutoring sessions allow students to message 1-on-1 with a tutor.  Students can share the question they need help with by typing the question out, uploading a screenshot or uploading files from their teachers. Tutors ask guiding questions to help students understand their homework, never giving away any answers. Paper is a chat-based platform. There is no video or cameras. Students interact with tutors using only their first name and grade level.
Submit written work for review
Any written work such as essays, lab reports, or college applications can be reviewed by a Paper tutor who will return the written piece with feedback within 24 hours. Click on "Upload an essay" and follow the instructions to begin.