The Senior Ball will take place on Saturday, June 3. Tickets that were purchased have been sent to student email addresses. Please check that you received the barcode.
Event and parking information can be found below
Event Information
Date:  Saturday, June 3, 2023
Location: The Edison Downtown
132 Broadway, Schenectady, NY 12305
Time: 6:00 pm – 10:00 pm (Doors Open at 6 pm)
6:00 pm to 7:00 pm – Arrival & Appetizers (Students must arrive by 7:00 pm)

7:00 pm – Dinner stations will begin serving

8:30 pm – Dessert stations will open
Note:  Students may not leave the venue until 8:00 pm. The dance floor will be open the entire evening.
Parking Information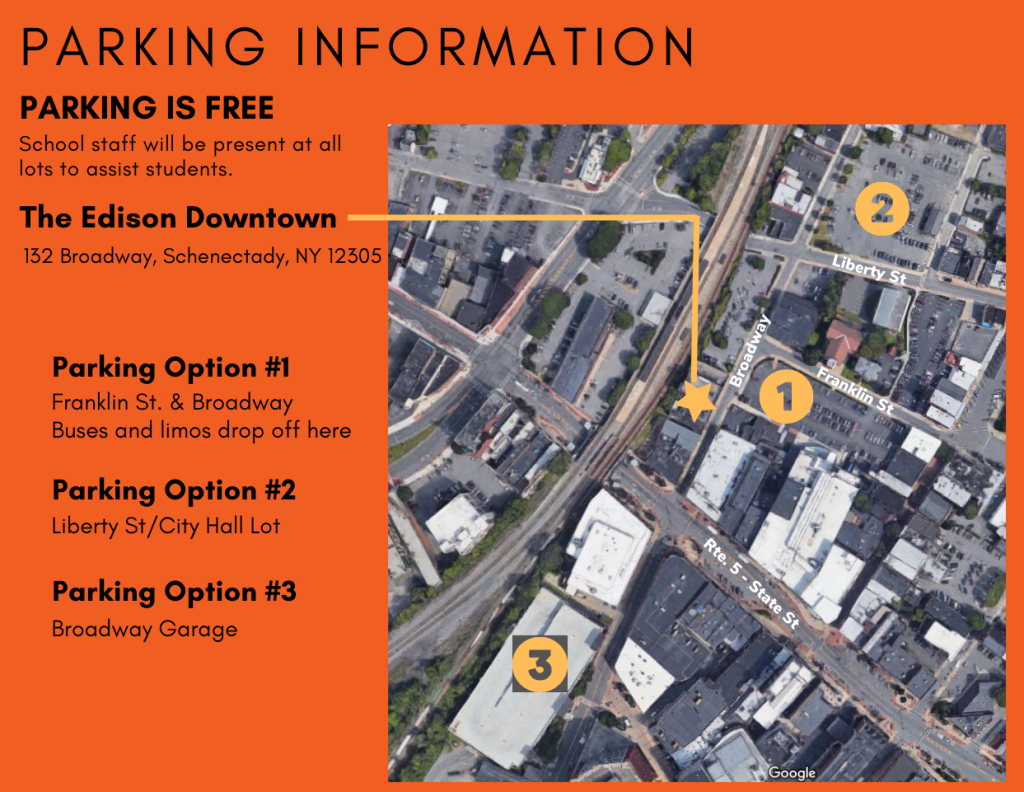 Parking is free. There are three parking options at lots in the vicinity of The Edison Downtown. School staff will be present at all lots to assist students.
Parking Option 1
Franklin St. & Broadway (Buses and limos drop off here)
Parking Option 2
Liberty St/City Hall Lot
Parking Option 3
Broadway Garage