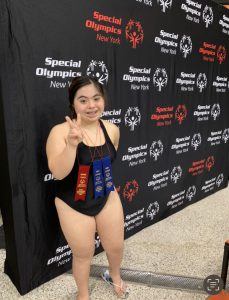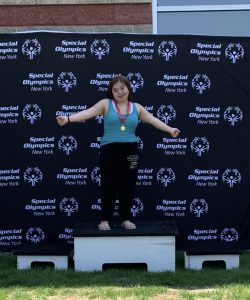 Bethlehem Central High School student-athlete Marcela De Tuya will be heading to Ithaca this week to compete in the Special Olympics 2022 State Summer Games in swimming. Opening ceremonies are scheduled for Friday and the competition will take place on Saturday, June 25.
De Tuya, currently a ninth-grade student in the high school's RISE program, competes on the BC swim team. De Tuya was drawn to the water at an early age and started swimming when she was only 18 months old. By age four, she was able to swim across an Olympic size pool (50 yards). In addition to the school team, De Tuya also swam for the Bethlehem YMCA's Bay Rays team and went on to join the Delmar Dolfins club.
Best of luck to Marcela De Tuya in the Summer Games!