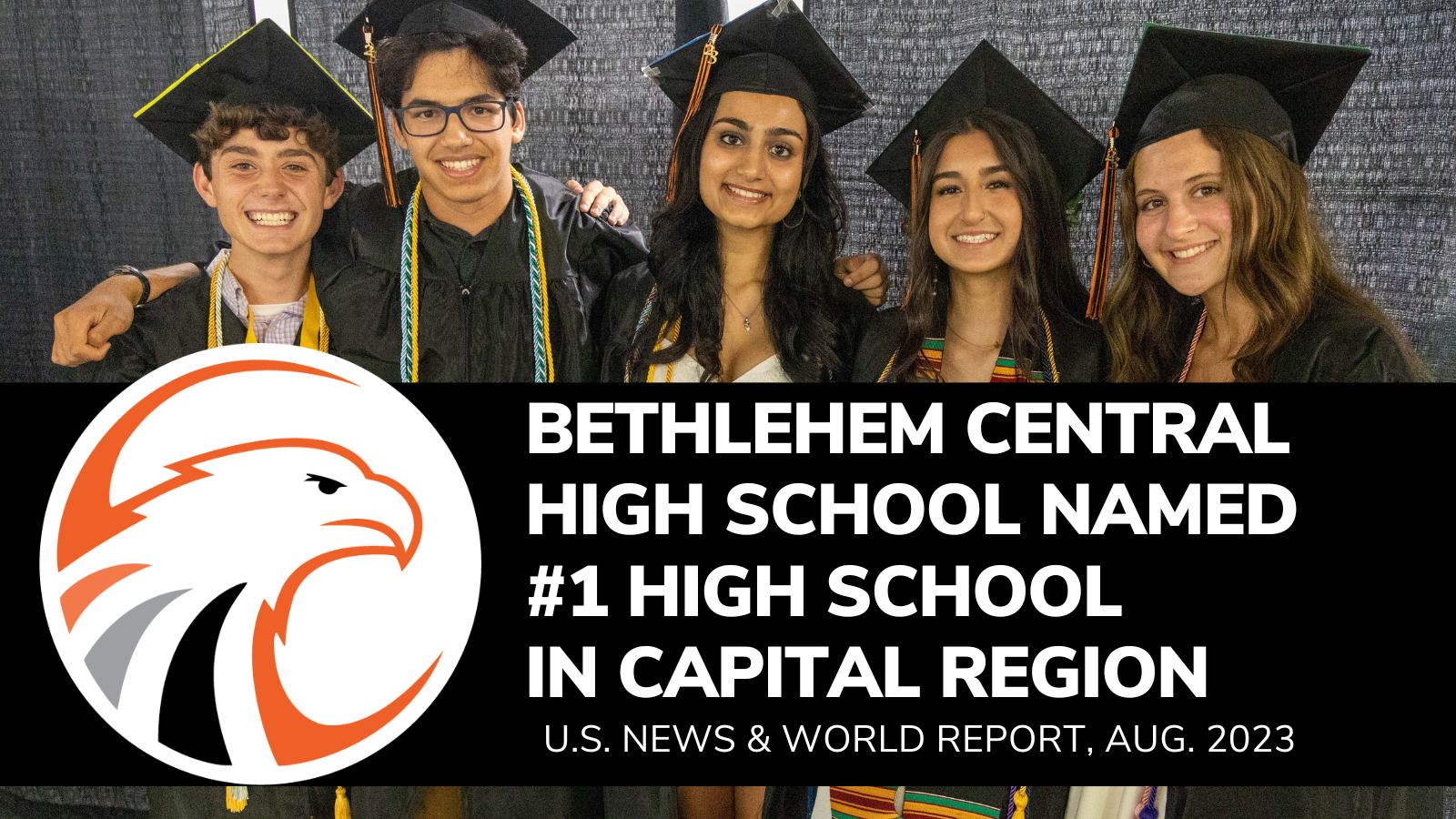 Bethlehem Central High School has been rated the top high school in the Albany metro area by U.S. News & World Report. The high school was also ranked at #804 in the publication's national rankings of more than 25,000 high schools across the country.  The rankings were released Tuesday as part of U.S. News & World Report's annual Best High Schools list.
The school earned a score of 95.45/100 based on student performance in the following categories:
College Readiness – 30% 

State Assessment Proficiency – 20%

State Assessment Performance – 20%

Underserved Student Performance – 10% 

College Curriculum Breadth – 10% 

Graduation Rate – 10% 
"We are incredibly proud of our students and staff at the high school and throughout the district," said Superintendent Jody Monroe. "It feels great to have our high school recognized in this way as we head into a new school year."
More information about these rankings and the high school's performance can be found by visiting U.S. News & World Report.