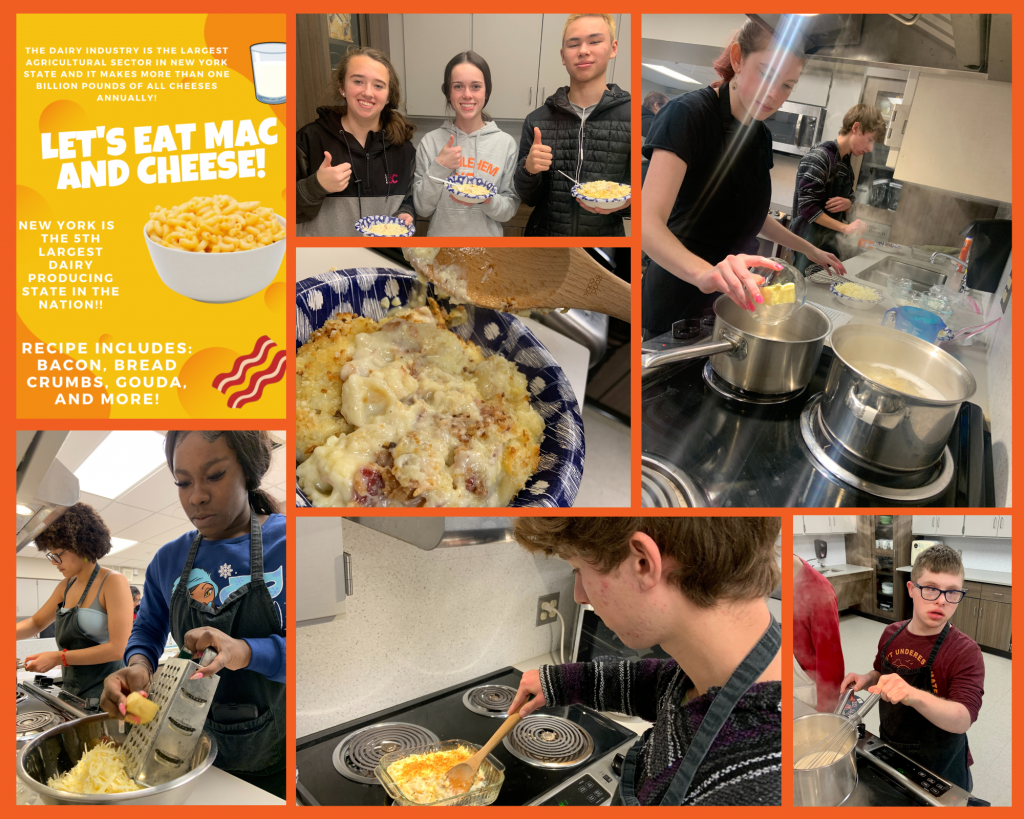 Students at Bethlehem Central High School in both Family & Consumer Science (FACS) and business courses recently collaborated on a fun event: the New York State Agriculture in the Classroom's Mac & Cheese Challenge.
The first-ever statewide Mac and Cheese Challenge was designed to allow teachers and students to engage with the largest agricultural sector in New York – the dairy industry. While BC did not place this time around, they had a fun (and tasty) time competing. More than 170 classes across New York registered for the challenge.
Students in the FACS Culinary I class used their favorite homemade recipes and those found on the internet as inspirations. Working in groups, they swapped out and added ingredients to perfect their recipes. Each group presented its dish creations and everyone in the Culinary class got the chance to vote. This year's winning recipe was "Mac & Bacon Cheese" which included crisp bacon, smoked gouda cheese and freshly grated cheddar cheese.
While the Culinary students were cooking in the kitchens, students in the Business department's Sports Marketing class were busy making a colorful marketing flyer in Canva.
The recipe, flyer, and photos of the completed dish were all part of the submission. The recipe was were judged on the use of dairy products, inventiveness, authenticity, and accuracy. The flyer was judged on its creativity and effectiveness.