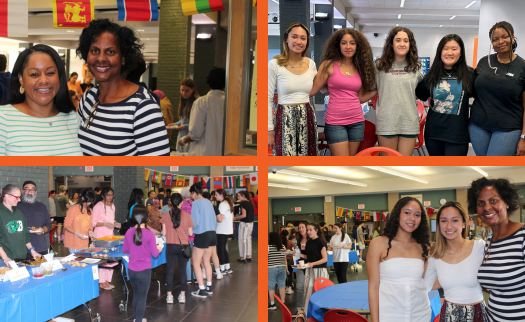 This week, members of BCHS ALANA ( (African, Latinx, Asian, Native American & Allies) donated $1,116.60 to the Albany chapter of Asian Americans for Equality, a group that advances racial, social and economic justice for Asian Americans and other systematically disadvantaged communities.
The donation is the result of an incredible turnout at the second annual Asian Food Festival held last month at the high school. The event was organized by the student-run ALANA. Businesses and individuals contributed food to the event and hundreds of students and families showed up to take part. 
Thank you to everyone who helped ALANA in its efforts, especially the students and families who donated their time and energy to this endeavor. Also, thank you to the following businesses: Plum Blossom Chinese Restaurant, Two Little Dumplings, PF Chang's Asian & Chinese Restaurant, Shalimar, Sunhee's Farm & Kitchen, Shogun of Delmar and Tea House Asian Bistro.