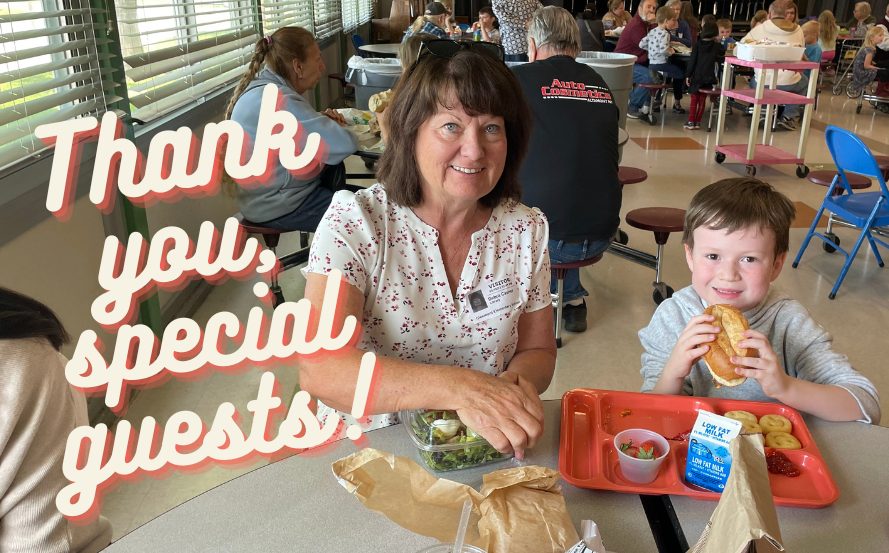 After a long hiatus due to the pandemic, one of Glenmont's favorite traditions made its return on Thursday, May 18. That was the day students could invite grandparents or other special guests to join them during lunch and recess. 
The special visitors got the chance to sit with their students and get to know their friends while getting a better look at their school. It was wonderful to welcome so many extended families back to Glenmont School.
Thank you to the Glenmont PTA for sponsoring this activity!
You can check out photos from the 2023 Glenmont "Grand Event" here.