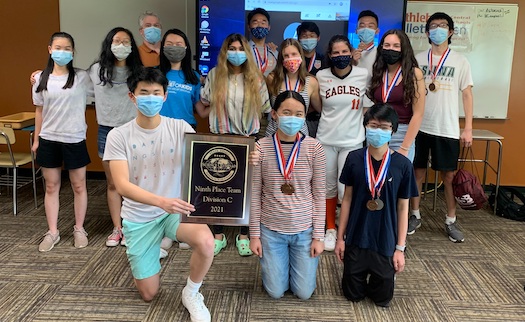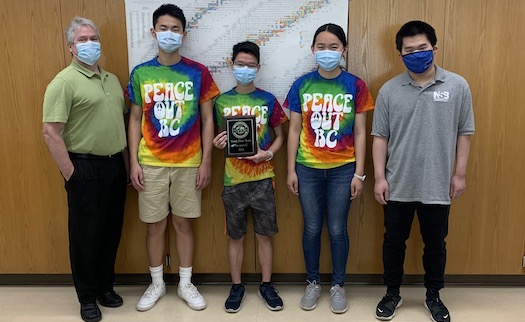 A team of 15 students from Bethlehem Central High School finished ninth in the New York State Science Olympiad Tournament in their best performance yet!
These students competed against 67 other high-ranked teams from across New York State in STEM areas such as astronomy, biology, chemistry, engineering, and mathematics in an event-based competition. The Bethlehem team was the top finisher from any school north of New York City.
This year's tournament which was held virtually took place in April. The team received its awards just before school wrapped up in June. Several students turned in medal-winning performances at this year's competition in the following categories:  
Chemistry Lab – 2nd place
Circuit Lab – 8th place
Anthony Han
Xiangwan (Sunny) Sun
Codebusters – 10th place
Charlie He
Gordon Su
Ela Yucel
Designer Genes – 6th place
Lindsay Pierce
Xiangwan (Sunny) Sun
Forensics – 4th place
Water Quality – 4th place
Other team members
Justin Dong
Eva Ho
Fay Hu
Archi Kancha
Abby Nautel
Norina Zhang
Congratulations to our Science Olympiad team, the team's co-captains Justin Dong, Jonah Eng, Anthony Han, and Xiangwan (Sunny) Sun as well as coach and BCHS science teacher Shawn Mowry.
Students who are interested in learning more about Science Olympiad can fill out an interest form or contact team advisor Mr. Mowry at smowry@bethlehemschools.org.