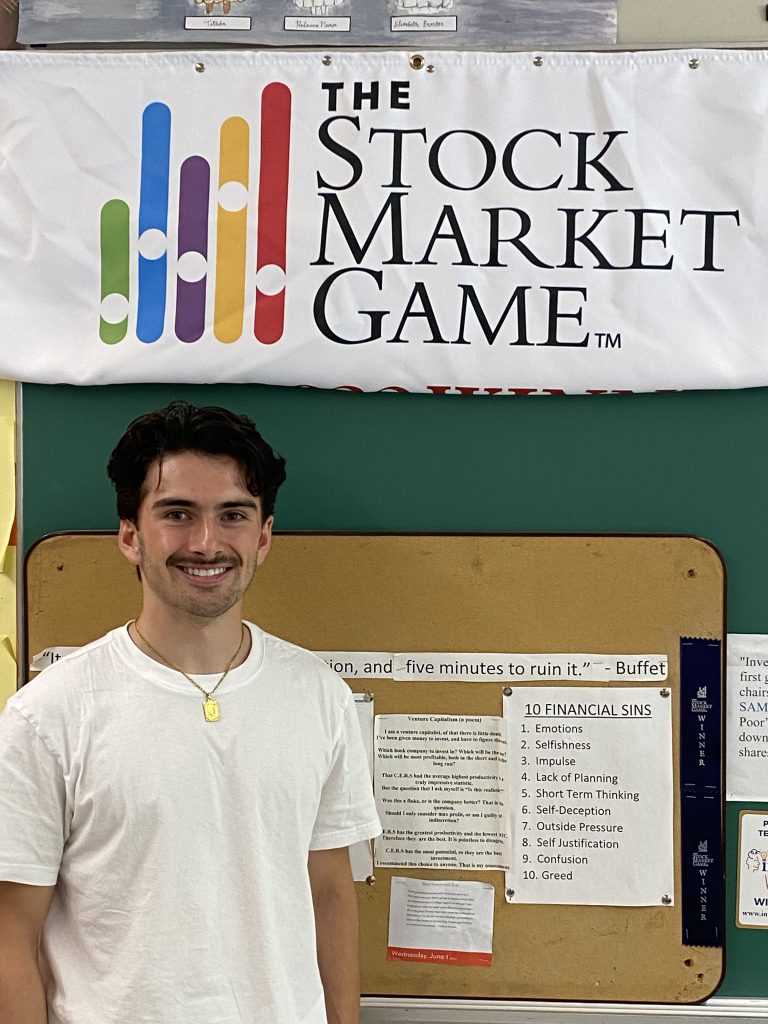 BCHS student Jackson St Cyr beat the odds in this year's Stock Market Game. The graduating senior placed 9th in New York State, out of 2,867 competing teams statewide. 
St. Cyr's virtual portfolio delivered an eye-popping 45% return over the school year. The Stock Market Game, sponsored by the SIFMA Foundation, is an online simulation of the global capital markets that engages students in the world of economics, investing and personal finance.
St. Cyr is pictured above, next to a bulletin board that lists the "10 Financial Sins" to avoid when investing. They are:
Emotions
Selfishness
Impulse
Lack of planning
Short term thinking
Self-deception
Outside pressure
Self-justification
Confusion
Greed
AP economics teacher Jason Majewski is the advisor of the Stock Market Game at the high school.