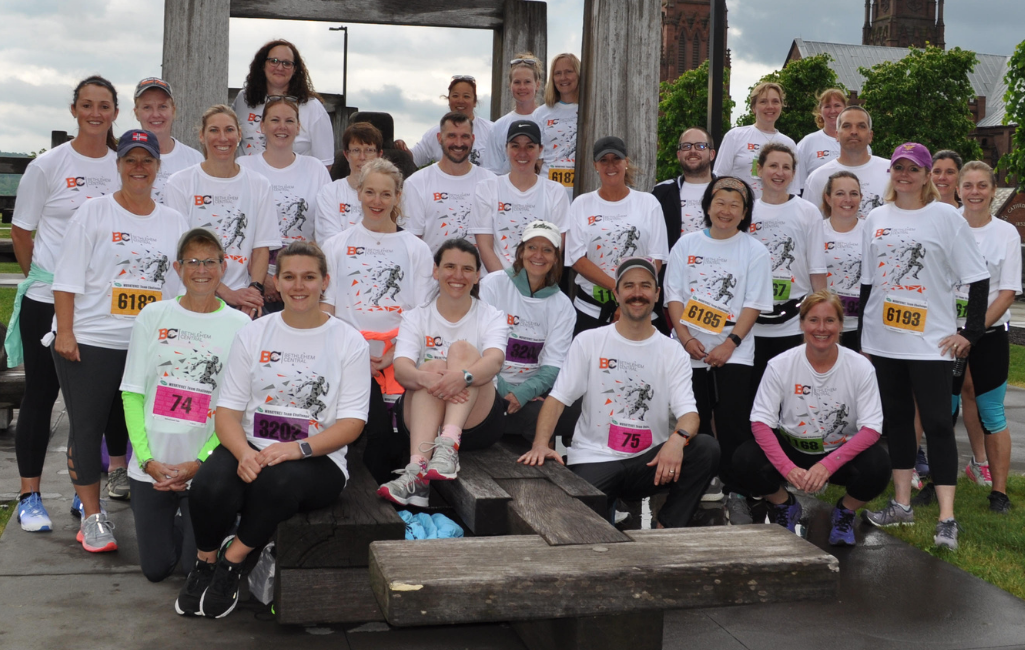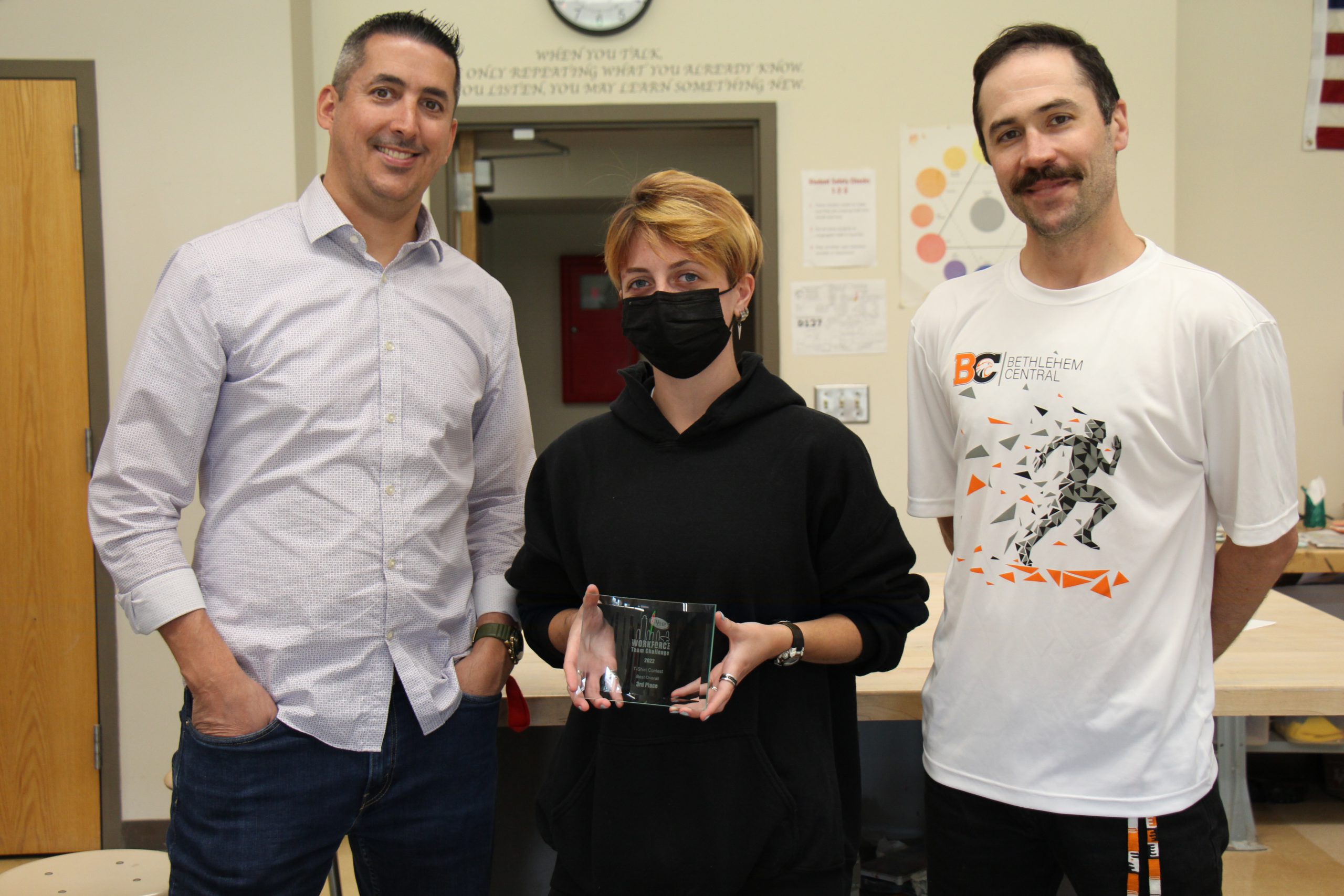 When a group of faculty and staff from the Bethlehem Central School District participated in the 2022 CDPHP Workforce Challenge — a 3.5 mile race/walk in downtown Albany — they did so in style with t-shirts designed right here at the high school.
And now student artist Corinne Anderson, a junior, has been recognized for her outstanding design work by the race sponsors at CDPHP. Anderson was awarded third place for overall design.
BC Workforce Challenge captain Andrew Rickert, an English teacher who also coaches the boys cross country team, saw the race as an opportunity to showcase the district's talented art department.
"Most teams outsource their shirt designs to local screen printing companies or professional graphic design firms," said Rickert. "This was not the case for the Bethlehem team which put the task squarely in the hands of its own students."
Rickert called on art teacher Corey Fong who teaches a graphic design course at the high school known as the Ad Agency. Students in the advanced art elective were asked to come up with their best concepts and design a shirt that would include a motivational quote and images to reflect a feeling of breaking free from the pandemic. Anderson's design was chosen out of several submitted by students to be worn by BC team members on race day.
The award from CDPHP came after the race and was presented to Anderson at school by Mr. Rickert and Mr. Fong.
Anderson used Adobe Illustrator to create a design full of movement utilizing tri-colored triangles to depict a runner in full flight. Anderson also used a similar technique to mock up a possible design for the BCHS Yearbook cover for the 2023 school year.
The back of the shirt reads: "It ain't about how hard you hit, it's about how hard you can get hit and keep moving forward." -Rocky Balboa. 
When asked where the inspiration came from for the quote on the back, Anderson cited a love for the movie Rocky.
"When I knew the team wanted something to acknowledge the difficulty of the last two years, navigating the pandemic, I thought of that quote about getting knocked down and thought it fit perfectly," said Anderson.
Anderson's interest in art began in the third grade and was inspired by her late grandmother who was an oil painter. Anderson says she hopes to study fine art in college. 
The Bethlehem Central School District had the second-highest number of employees registered for this year's CDPHP Workforce Challenge in the education category. BC faculty and staff were grouped in teams of four in the competitive race that featured more than 5,000 participants. One of the BC co-ed teams finished eighth overall in the race out of 197 teams. Rickert led the BC team with an individual 46th place finish. Superintendent Jody Monroe finished 16th in the CEO division.  Full race results can be found here.
Participation in the race is part of the district's commitment to wellness. Coach Rickert said he hopes the district will continue to participate and that a student-designed t-shirt will become a team tradition.
"We are grateful to Corinne Anderson, to Mr. Fong, and to our art students for helping promote our district's wellness goals," said Rickert.