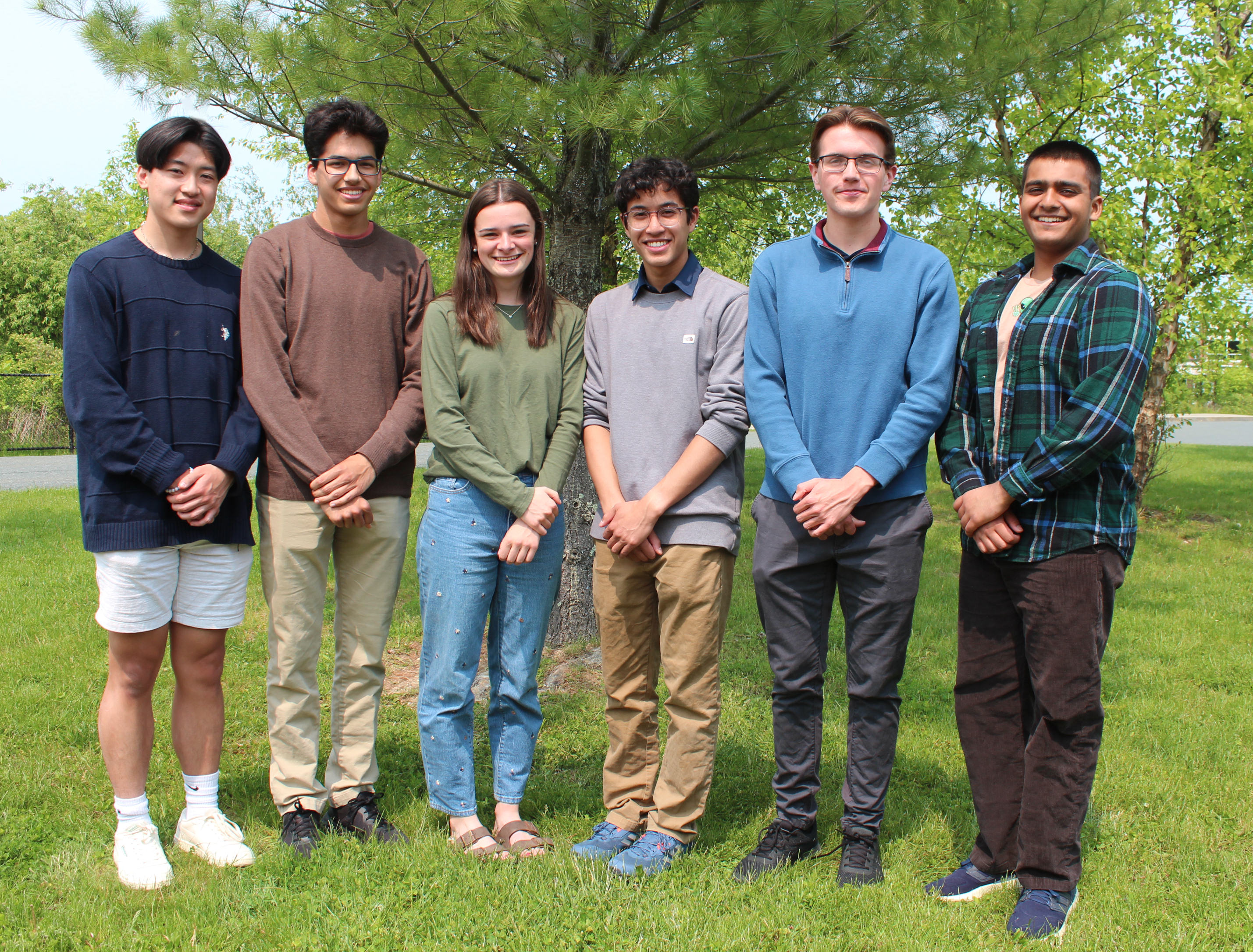 Writing and research from a team of Bethlehem Central High School students will be featured this year in The Federal Reserve Bank of New York's Journal of Future Economists. The students' work was selected for publication as part of the annual High School Fed Challenge. The 12 top-ranked school entries, including Bethlehem's, will appear in the publication when it is released sometime this summer.
The BC team included recent graduates Audrey Manley, Jack Newell, Aman Patel, Nikhilesh Radosevich, Ronan Tiu and William Wu. The team's advisor was AP Economics teacher Jason Majewski.
This year's challenge for competing teams was to write a podcast script on the "Economics of Globalization." The script the BC group researched and wrote looked at how the integration of markets, and the movement of goods and services across borders, impacts the economy in ways that are not always considered. The team's script, "Money Doesn't Grow on Dead Trees: Invasive Species in Our Globalized Economy," describes the potential impact on New York's agricultural and tourism industries from the Asian longhorned beetle, a non-native wood-destroying pest that has infested trees in some areas of the state.
Digital copies of the Journal of Future Economists will be made available for free. A copy will be shared here once it is published.
The Fed Challenge is sponsored by the Federal Reserve Bank of New York to encourage students in grades 9 – 12 to learn more about economics and promote interest in economics as a subject for study and the basis for a career. Participants develop skills in teamwork, research, data literacy, and
analytical writing. The Challenge attracts teams from dozens of schools in New York, parts of New Jersey and Connecticut, as well as Puerto Rico and the U.S. Virgin Islands.