At its meeting on Aug. 10, the Bethlehem Central Board of Education appointed two individuals to fill vacancies in leadership roles within the district. Zachary Tacelli was named as K-12 academic supervisor of physical education, health and family and consumer science. Jennifer Denis joins the district as K-12 health services supervisor and will oversee all student health services.
Zachary Tacelli – K-12 Supervisor of Physical Education, Health and Family and Consumer Science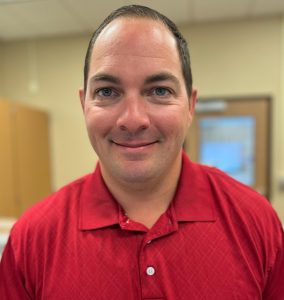 Zachary Tacelli joins Bethlehem Central School District as a K-12 academic supervisor. Tacelli will oversee the district's physical education, health and family and consumer science department. Prior to coming to Bethlehem, Tacelli had been serving as assistant principal at Knickerbacker Middle School in Lansingburgh for the past four years. 
A Capital Region native and current BC resident, Tacelli has 16 years of K-12 experience as a teacher, coach and administrator, including several years as a physical education teacher in the Albany city schools. He earned a bachelor's degree in education from SUNY Cortland, a master's degree in curriculum and instruction from Walden University and an administration degree from Western Governors University.
Tacellli said Bethlehem's reputation as a leader in academics inspired him to join the district's instructional leadership team. 
"I want to see our physical education, health education and FACS programs thrive and help our kids understand the importance of being active while maintaining a healthy lifestyle," said Tacelli.  "I am a coach and teacher by trade and this position gives me the perfect balance of both."
Tacelli and his wife reside in Delmar with their two children: one a student at Elsmere and another who is preschool age. Tacelli says he is a big Yankees fan and also says he loves watching the Jets on Sundays although that activity, he admits, "does not always have a happy ending."
Tacelli said he is excited to be part of the Eagle family.
"My door is always open. Come say hi," said Tacelli.
Jennifer Denis – K-12 Health Services Supervisor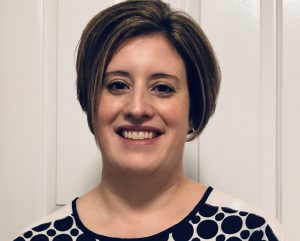 Jennifer Denis joins Bethlehem Central School District as the K-12 health services supervisor.
The administrative position provides leadership and coordination of comprehensive health services. Denis will supervise the district's school nurses, will coordinate appropriate care for all students and will ensure the district is complying with all relevant laws and regulations and following best practices related to student health.
Denis brings over two decades of experience to the position;  she's currently a long term care nurse practitioner for Optum. She has also served as a family nurse practitioner for Saratoga Hospital, and as a registered nurse with Premise Health. Additionally, Denis brings her former experience as a school nurse/RN for both Schuylerville and Stillwater Central School Districts.
She holds a bachelor of science degree in registered nursing from SUNY Plattsburgh and a master of science in family practice nursing from Russell Sage. She is also a certified associate in infection prevention through the Certification Board of Infection Control and Epidemiology.
"I am looking forward to the opportunity to combine my advanced nursing degree with a return to school health in an exemplary school district," said Denis. " I'm eager to build relationships within the school community and to support school nurses in promoting academic success and wellness."
Denis lives in Saratoga with her husband and two teenage daughters. She spends her free time traveling to various sporting events and enjoys downhill skiing.