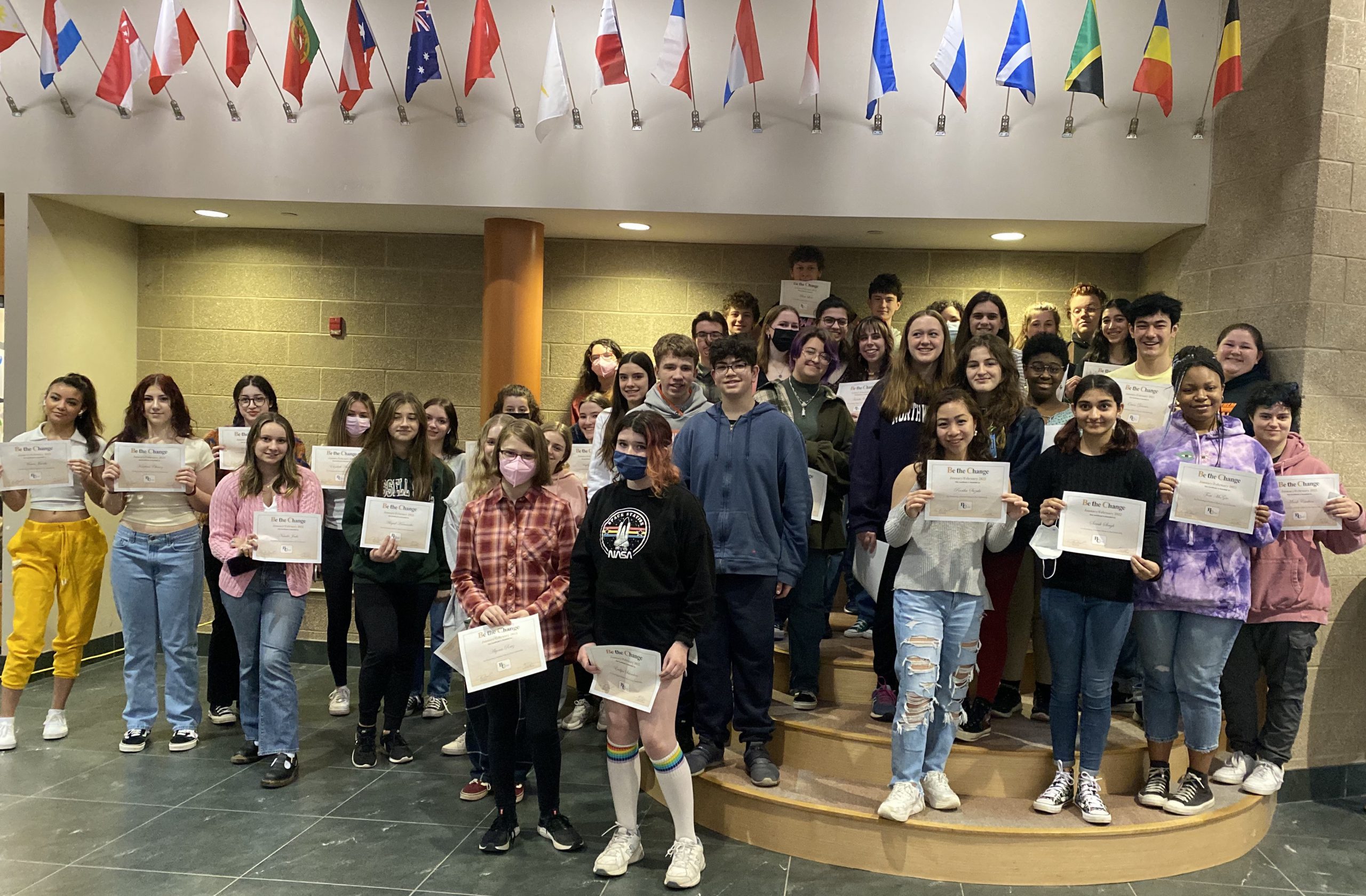 At Bethlehem Central High School, there are many students who are making a difference at school and at home. Each month, some of these students are recognized for acts of kindness or displaying character strengths that make them role models among their peers. At the high school, these students are a big part of the school's "Be the Change" mantra, where they make setting high standards for their peers look easy.
Congratulations to the group of students recognized as the school's "Be the Change" recipients for January and February! They are:
Andrew (Albie) Albert
Mirella Albrecht
Elizabeth Amodeo
Elizabeth Baldwin
Lucas Barlow (twice)
Isabella Brusic
Micah Carlton
Kristina Chavez
Isabella Chirkis
Griffin Collette
Emma Dengler
Orion Dennin
CC Follos
Ava Gasson
Sofia Giarusso
Sarah Guyette
Moss Hamilton
Rachel Hammond (twice)
Maria Jacobs
Natalie Jada
Grace Kapczynski
Hayley Kibrick
Abigail Koennecke
Adam Levin
Cecilia Lyons Tavarez
Isaiah McCue
Toni McGee
Spencer Neal
Jack Newell
Adriana Nickarz
Dean O'Brien
Jason Pajak
Alyona Reitz
Peyton Roach
Evelyn Saunders
Sarah Singh
Delia Snye
Rurika Suzuki
Mikayla Teta
Darlina Uveges
Lindsey Waters
Anna Walston
Gianna (Julie) Wilcox
Molly Wladis
Milo Zlatev
Mahmud Zamamiri
Our "Be the Change" students receive an email that lets them know who nominated them and the reason for their nomination. Congratulations to all!