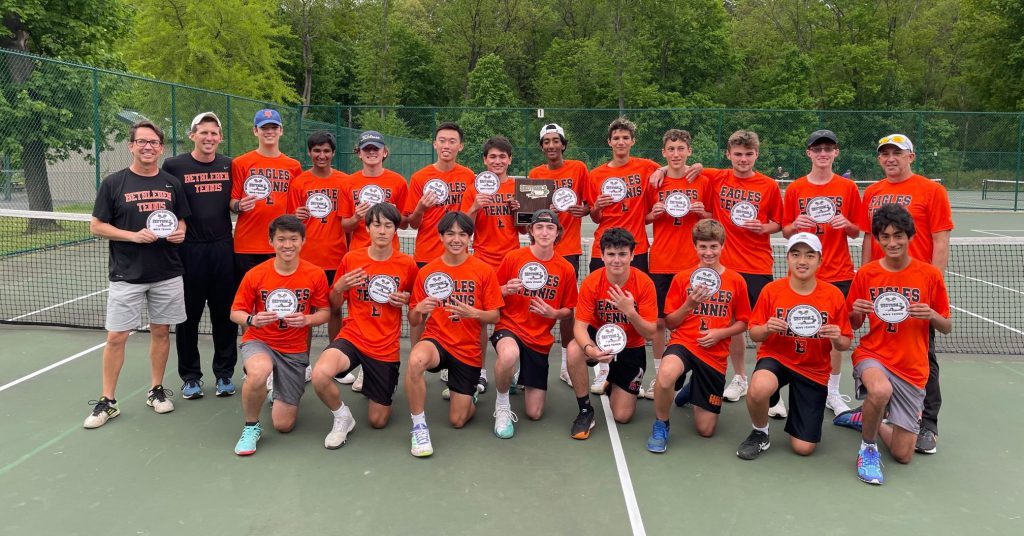 The Bethlehem Central High School boys tennis team in competed in the Division I Final Four of the New York State team tennis tournament at the USTA Billie Jean King National Tennis Center at Flushing Meadows in Queens. Despite an all out effort, the team lost a close match to Commack 4-3. 
The BC team was a four-time Section II champion, with players representing all grades 9-12. 
Congratulations to each member of the team!
David Bievenue – Grade 10
William Bievenue – Grade 12
Hayden Brown – Grade 12
Andrew Cerf – Grade 12
Derek Clark – Grade 9
Connor Darcy – Grade 12
Nyle Dennin – Grade 10
Luke Doyle – Grade 12
Aden Haas – Grade 11
Zachary Harbinger – Grade 12
Ian Jin – Grade 9
Nathaniel Koplik – Grade 12
Aaditya Ojha – Grade 9
Ashrith Rao – Grade 12
Emiliano Torlasco – Grade 12
Howard Vargas – Grade 11
Michael Xie – Grade 12
Tao Xie – Grade 12