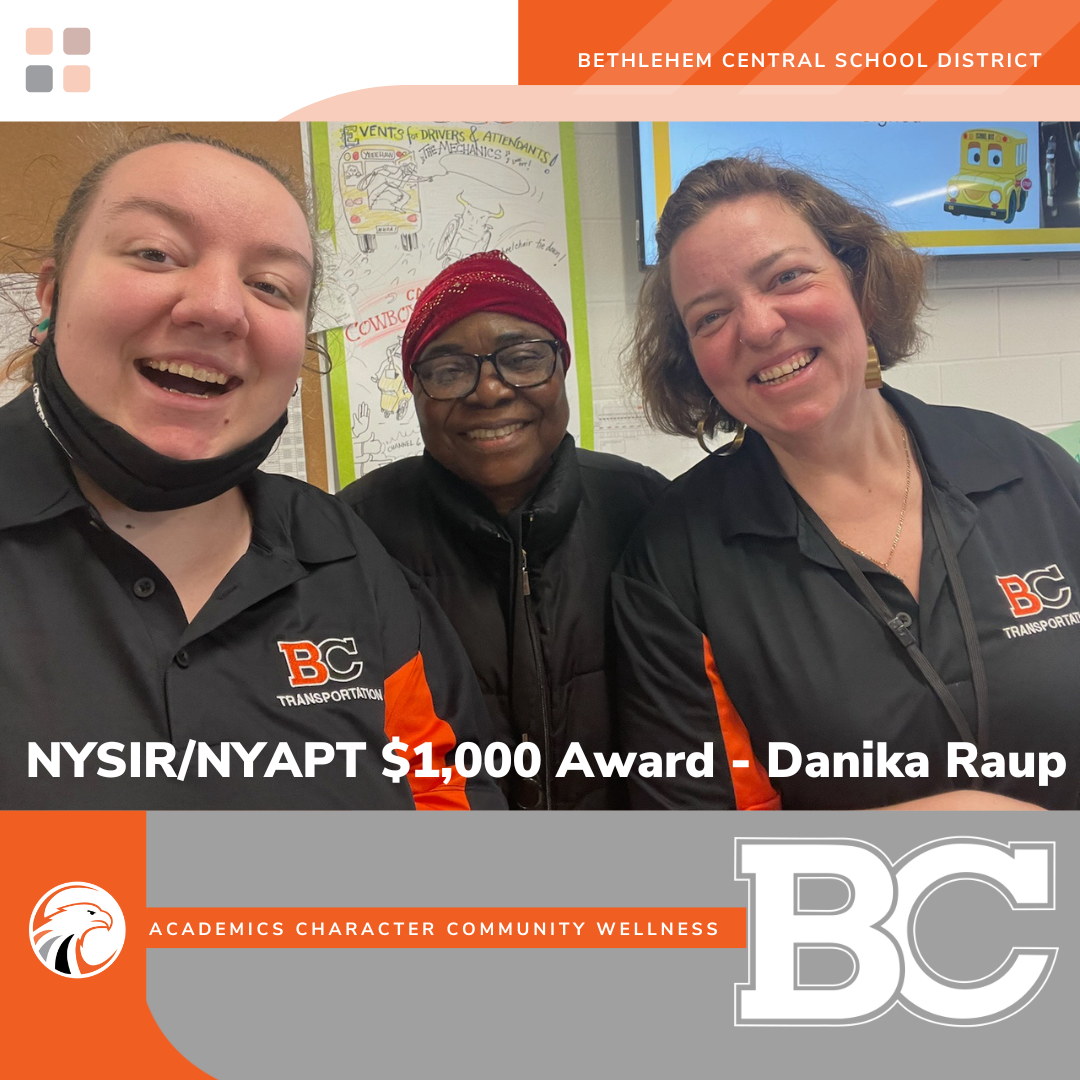 The New York Association for Pupil Transportation (NYAPT) today awarded a $1,000 scholarship to BC bus driver and trainer Danika Raup that will enable her to attend the NYAPT Annual Conference in July for free. 
It will be the first time Raup will be attending the NYAPT conference. The organization provides ongoing educational opportunities to New York's school transportation professionals to ensure safety and efficiency for students statewide. 
This year's conference will be held July 10-13 in Saratoga Springs. The scholarship covers registration and hotel costs for the conference.
Raup was excited to receive news of her award.
"I've been a driver at Bethlehem for 11 years and now help with training new drivers," said Raup. "I'm just so grateful for this opportunity to learn more about the school bus industry, so I can be a better driver and trainer for my district and community!"
Student transportation director Karim Johnson said Raup was only one of five transportation professionals to be awarded the scholarship.
"The department could not be any prouder of Danika's achievement.  This is a reflection of her determination to continue on her path to becoming the best trainer she can be," said Johnson.  "Danika's achievements are a beacon for others to follow. "