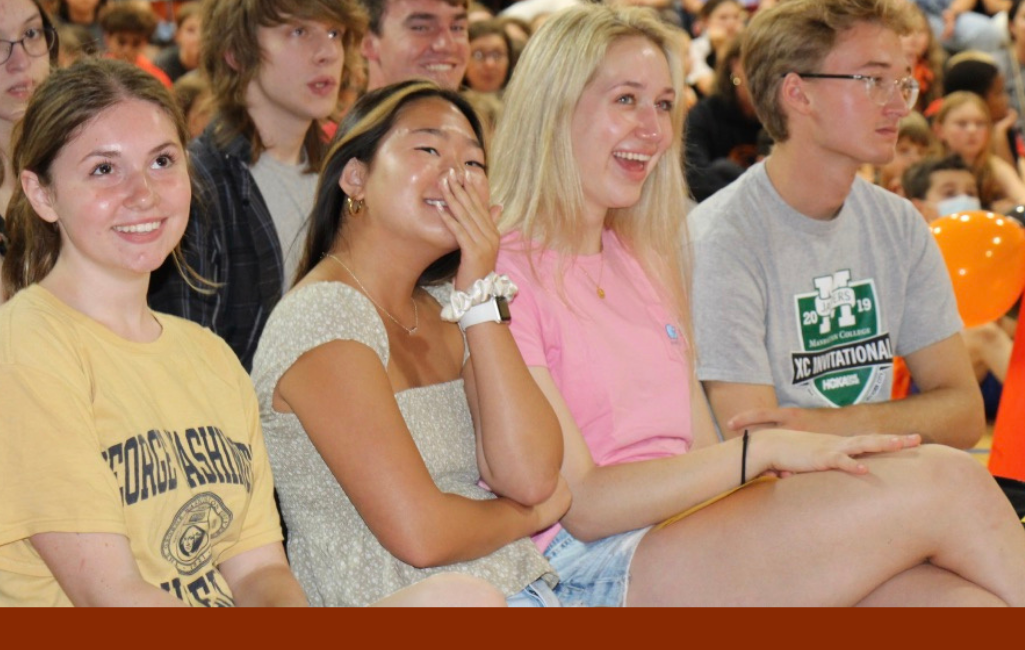 On Thursday, June 9, members of the high school senior class returned to their elementary school for the final time before they are scheduled to cross the stage at graduation later this month.
They arrived to loud cheers, high fives and chants from students of "Twenty-twenty-two, Twenty-twenty-two!" The graduating seniors were greeted by Eagle principal Dianna Reagan and many of their former teachers, some of whom are retired but returned to celebrate the successes of their now-grown students.
View photo highlights of the 2022 Eagle Senior Assembly on the district's Facebook page.
Memories at times were bittersweet, remembering the late Chris Porter, who had been a much-loved fifth-grade teacher at the school. The smiles outweighed the tears remembering book celebrations with Mrs. Porter, a limo ride with Mrs. Reagan, and adventures at Nature's Classroom.
A favorite activity mentioned by many of the returning students was snowshoeing with now-retired teacher Barb Riegel. Mrs. Riegel was on hand to hear the good, the bad and the ugly about snowshoeing fun and some mishaps along the way. 
Each of the seniors was in the spotlight under a giant photo from their fifth-grade year at Eagle.  They also shared their own advice for the K-5 students in front of them. Some were repeated more than once:
"Be kind."
"Be true to yourself."
"Work hard."
"Friends are important."
The ceremony concluded with a slideshow and sweet treats for the graduating seniors.
Thank you to everyone at Eagle who made this a special afternoon for our students.