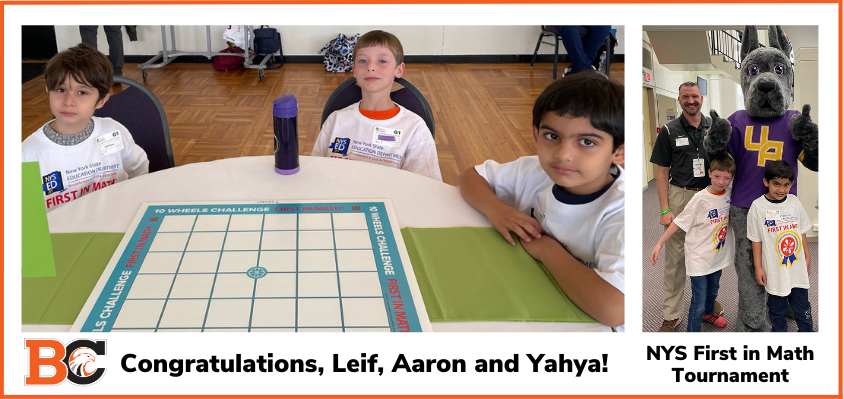 On Saturday, May 20, three first graders from Glenmont Elementary School participated in the First In Math Statewide Elementary Mathematics Tournament. The tournament, which was the first of its kind in New York, was hosted by the New York State Education Department and was held at the University at Albany.
The Glenmont first-grade team was selected to participate after the three students scored high in a qualifying regional event that was held online in March. Only 150 students in grades 1 through 5 across New York State qualified to participate.
The Glenmont team included:
Aaron H. (Teacher: Katherine Zyniecki)
Leif D. (Teacher: Kerry Allen)
Yahya S.(Teacher: Laura Gentile)
Deputy Superintendent Dr. David Hurst accompanied the team at the statewide competition. At UAlbany, the students joined other first graders in games that test fact fluency, automaticity, problem-solving, procedural fluency, and other critical math skills.
Ten first-grade teams took part in the competition. The Glenmont team did not place in the top three at the competition but they represented Bethlehem and the region well. Congratulations, Aaron, Leif and Yahya!