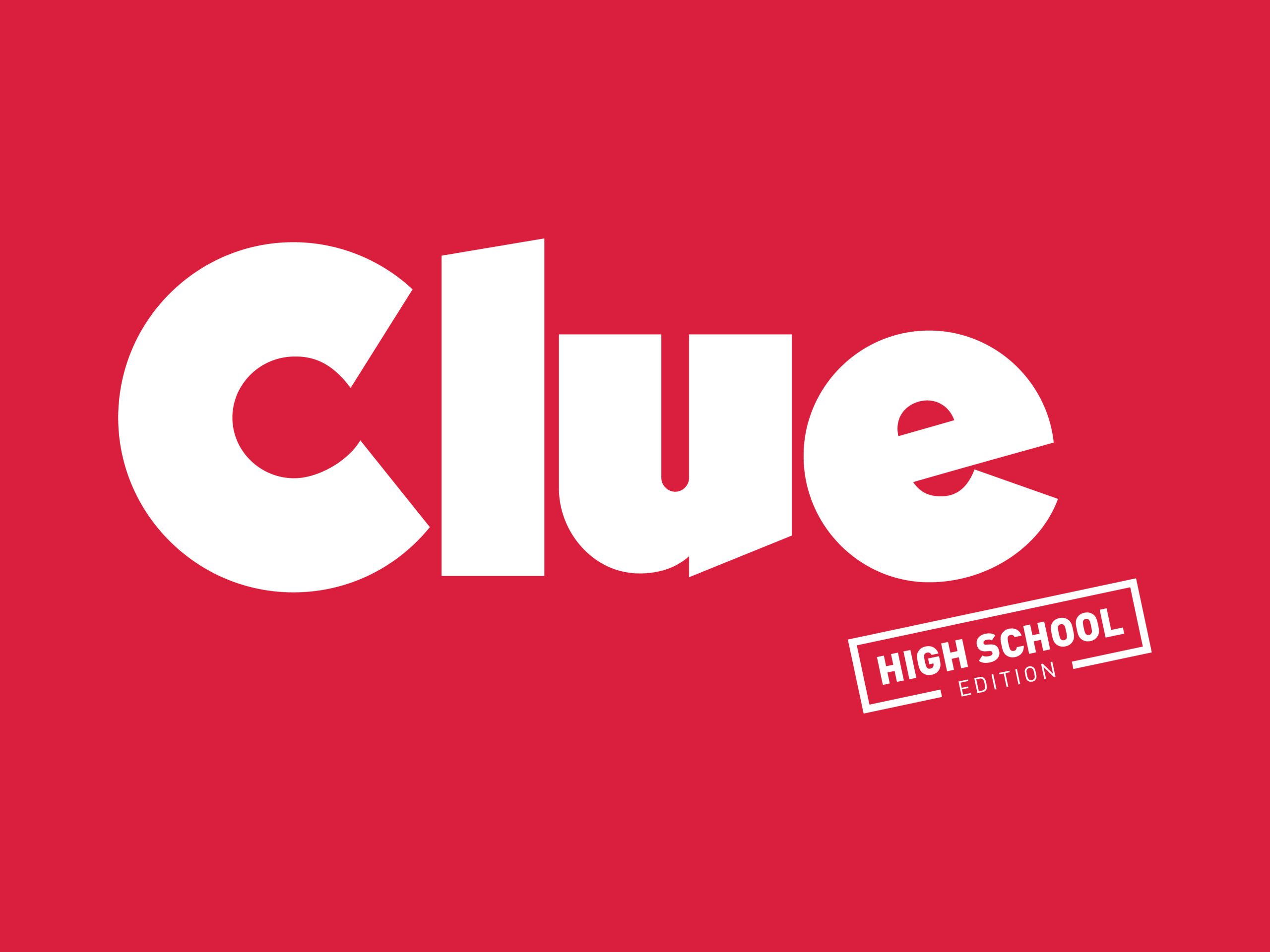 Clue: On Stage (High School Edition), is a play based on the iconic 1985 movie which was inspired by the classic Hasbro board game. Clue is a hilarious farce-meets-murder-mystery. The tale begins at a remote mansion, where six mysterious guests assemble for an unusual dinner party. What's on the menu? Murder, blackmail, and a lot of laughs! Clue is a comedy of whodunit that will leave audiences in stitches as they try to figure out WHO did it, WHERE, and with WHAT.
Three performances
Friday, December 8, 7pm

Saturday, December 9, 7pm

Sunday, December 10, 2pm
Tickets are $10 for general admission; $5 for students.
How to purchase tickets
ONLINE IN ADVANCE ONLY (NO SAME-DAY TIX)
Go to the My School Bucks website

www.myschoolbucks.com

Anyone who wants to purchase tickets who is not already a member will need to create an account.

You will see

Clue

in the school store as well as in the featured item section and you can purchase tickets there

Online sales will not be available for the same-day performance

There is no assigned seating for this performance

Paper tickets can be picked up at an in person sale date or at the door prior to each performance

Please note that tickets are non-refundable
IN PERSON, AT THE DOOR
Tickets can be purchased at the door up to one hour before each performance. 

Tickets can be purchased in person at BCHS on the following dates:





Saturday, November 18, 12:30-1:30 pm




Saturday, December 2, 2:00 – 4:00 pm





This is a one act play with no intermission – run time approximately 90 minutes
HANDICAP ACCESSIBLE SEATING
A limited number of handicap accessible seats are available. If you need to secure handicap accessible seating please email bcstage700tickets@gmail.com to arrange.
For more information visit our website –
www.bcstage700.org 
Questions? – please email bcstage700tickets@gmail.com