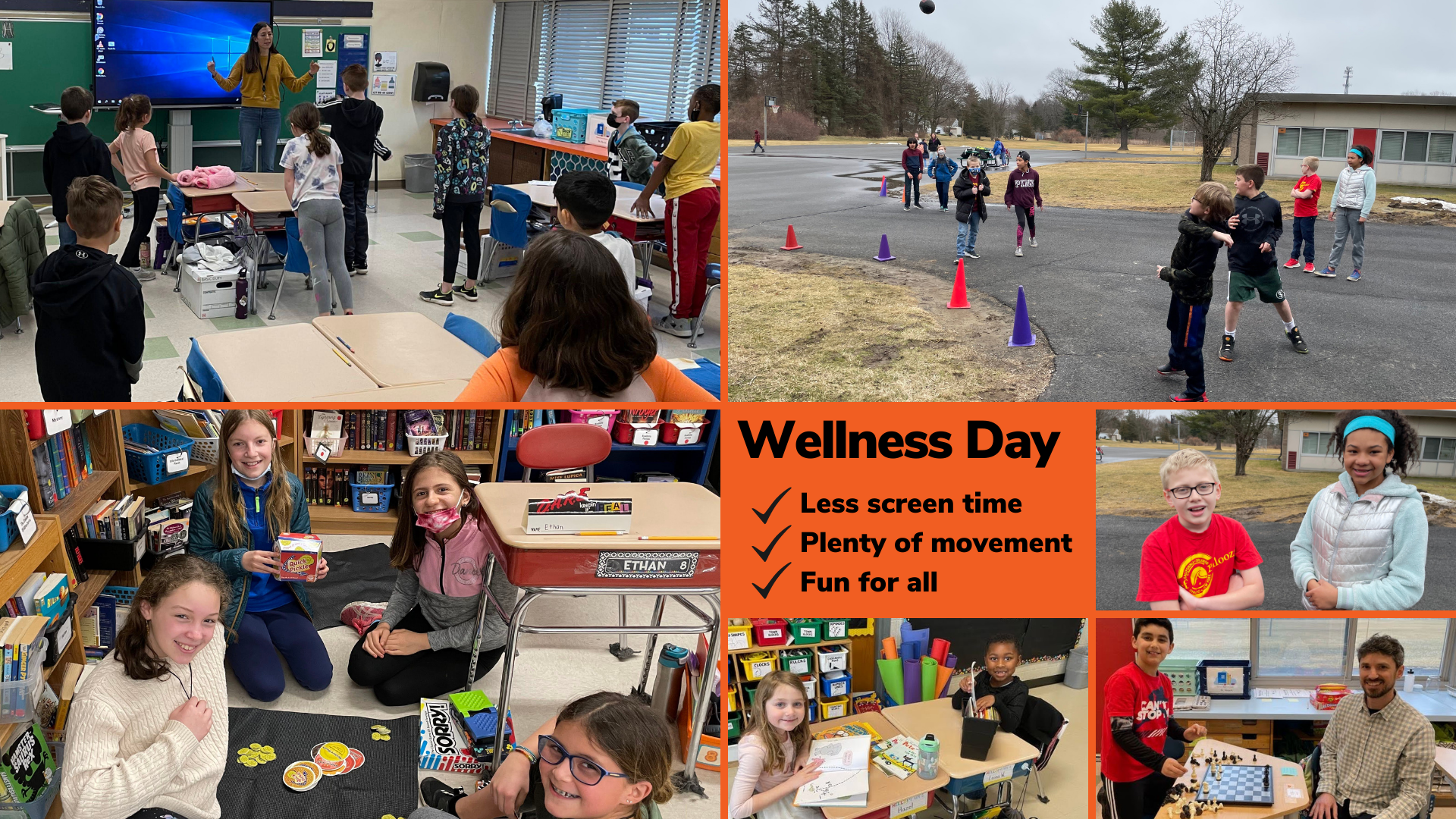 Friday, Mar. 18 at BC was a districtwide Wellness Day!
After listening to an extended Mindful Minute during the morning announcements, Glenmont students and staff participated in a variety of wellness-focused activities such as yoga, walks outside, coloring, fun games, calming music, etc.
Each teacher tailored the activities to their particular class. There was limited screen time in the classrooms this morning.
We encourage you to extend the focus on wellness and let your child select activities they enjoyed most during Wellness Day and try them at home as a family activity.
You can view more photos from Glenmont's Wellness Day on the district's Facebook page.