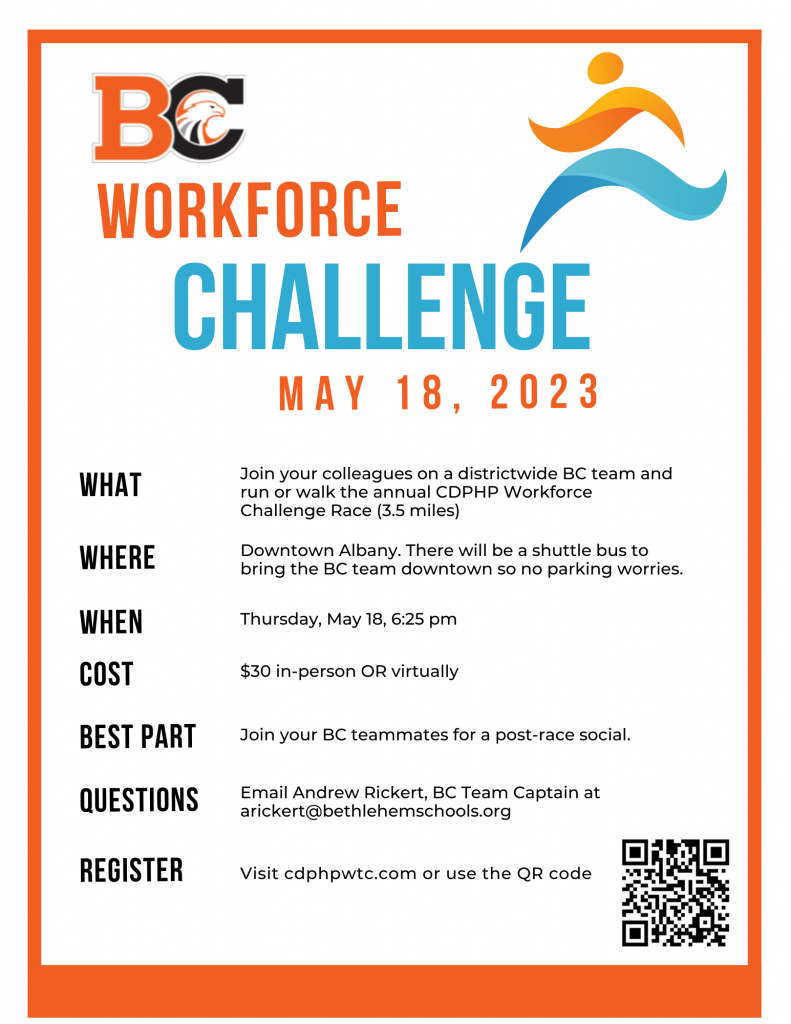 A message to you from the BC Wellness Committee…
As we look forward to spring, we want to celebrate with a wellness challenge that has it all: fitness, teamwork and a way to enjoy time with your colleagues that is stress-free and fun! 
All BCSD faculty and staff are invited to join the 2023 BC Workforce Challenge Team. The team will take part in this year's CDPHP Workforce Challenge, which returns in person to downtown Albany on Thursday, May 18. You can choose to participate in this 3.5-mile race in person or virtually.
TRANSPORTATION IS PROVIDED!
What: A districtwide BC team to run or walk the annual CDPHP Workforce Challenge Race (3.5 miles)
When:  Thursday, May 18, 2023 at 6:25 p.m.
Where: Downtown Albany (A shuttle to downtown from BC will be available so no parking worries)
Register here: https://www.cdphpwtc.com/   DEADLINE IS MAY 1st
Cost: $30 in person OR virtually
Best part:  A post-race social with your teammates
If you have any questions, please contact BC Team Captain Andrew Rickert at arickert@bethlehemschools.org.