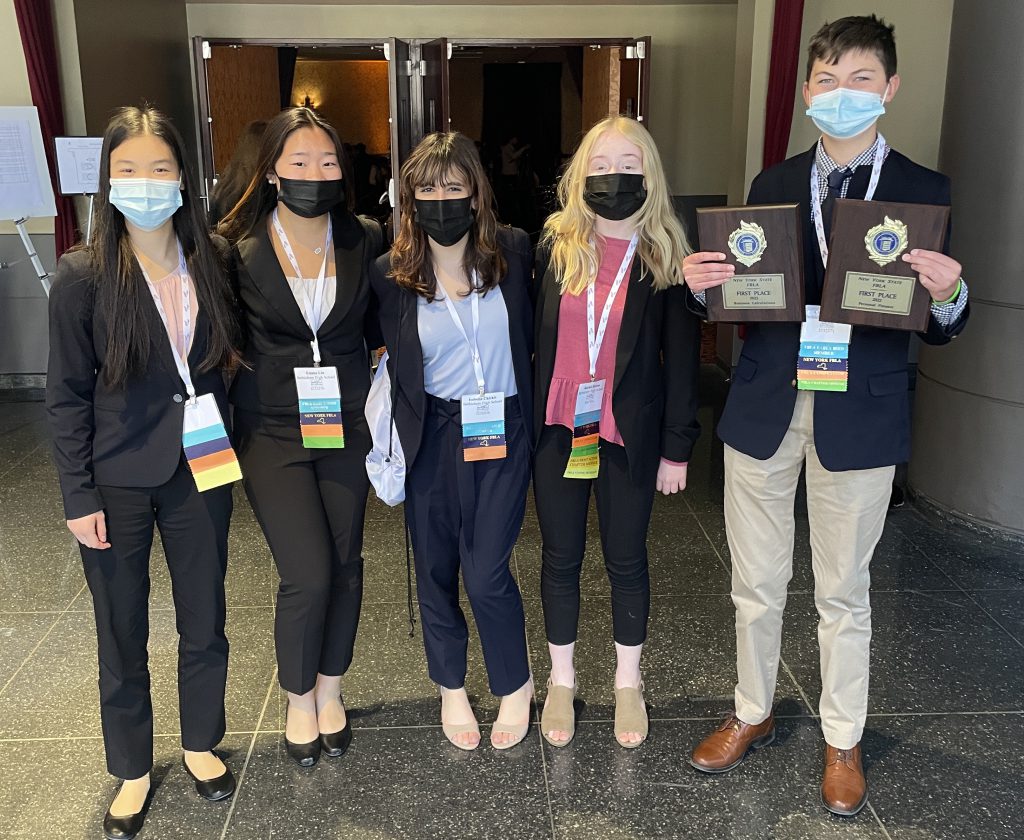 Two students from Bethlehem Central High School will head to Chicago at the end of June to compete against the nation's top business students at the Future Business Leaders of America (FBLA) National Conference.
Connor Reilly and Fay Hu earned the trip to nationals after posting top performances at the New York State FBLA State Leadership Conference held in Rochester at the end of April.
Reilly, a junior, placed first in the categories of Business Calculations and Personal Finance at the state competition. Hu placed first in Parliamentary Procedure, second in Spreadsheet Applications, and fourth in Personal Finance.
Five BC students, including Reilly and Hu, attended the State Leadership Conference, where they not only took part in business competitions but experienced networking opportunities and skill-building workshops over three days. The other students attending were Emma Liu, Rachel Barnes, and Isabella Chirkis.
The NYS Future Business Leaders of America organization was founded in 1936 and has grown to be the largest student business organization in the world. 
Congratulations to all of our student business leaders and best of luck to Connor Reilly and Fay Hu at the national competition!