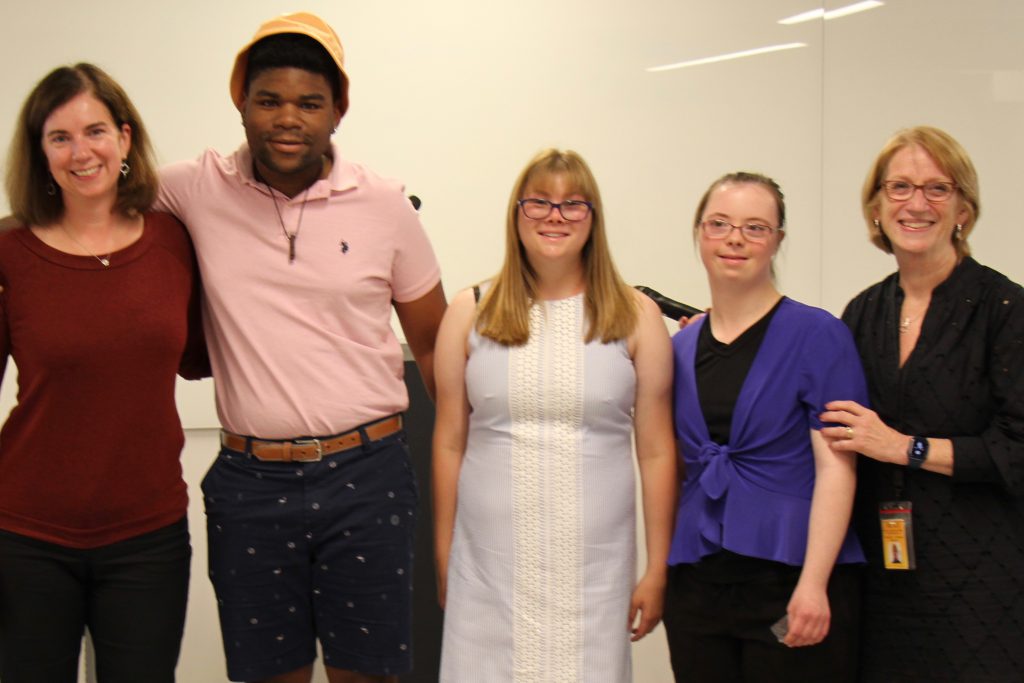 On Wednesday, June 15, the BC Board of Education recognized a special cohort of students who recently earned certificates from The College of Saint Rose as part of the district's College Transition Program. They are Olivia Battista, Matthew Bloom and Lauren Heineman.
The College Transition Program — a partnership between the district and the college — provided the students with college and career readiness training. Their success in the program means these students will now move on to college, to job training programs or directly into a job where they will continue to build independent living and working skills. 
Their plans include:
Olivia Battista – Olivia will be volunteering at The Spotted Zebra, a pre-K program.
Matthew Bloom – Matthew will return to The College of Saint Rose to attend the school's College Experience Program.
Lauren Heineman – Lauren will be

applying for jobs in the food service industry

.
The College Transition Program at BCHS is coordinated by Jennifer Mills.
We all wish Liv, Matthew and Lauren the best of luck in their future endeavors!