Paula DiBiase and Kim Montalvo's third grade class fulfilled their first "kindness mission" of the year. In an effort to celebrate positive behavior in a unique way, Mrs. DiBiase and Mrs. Montalvo implemented a "kindness jar" in their co-taught third grade classroom. Students add special gems to the jar each time they notice an act of kindness in the classroom. Once the jar is full, the class celebrates with a "kindness mission".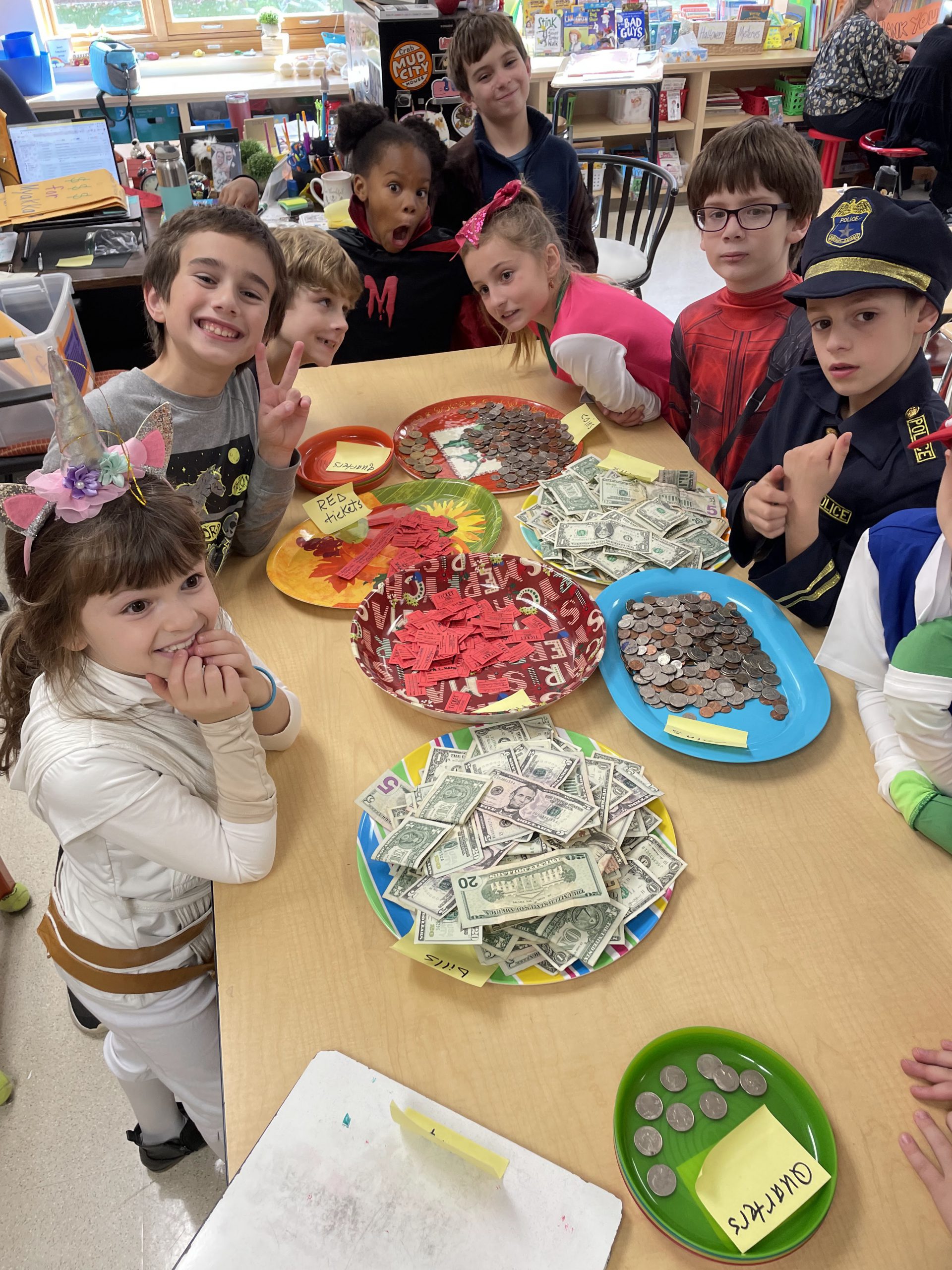 The third grade class' first kindness mission of the year was to aid Myakka City Elementary School students who were impacted by Hurricane Ian in September. The thoughtful third graders created posters to hang throughout Eagle and shared a fundraising announcement email with staff. The class collected donations through Friday, October 28. Donations will be funneled through the Myakka City PTO to aid affected students and families with funds to assist with: baby supplies, gas, food/water, building materials, clothing and shoes, temporary housing, bills/income replacement, as well as for holiday support.
"Mrs. Montalvo and I are extremely proud of our third graders. They're working hard to be kind to one another, and in turn, are genuinely eager and excited to extend that kindness outside of the classroom and into the world! These kids serve as a warm reminder that each and every one of us has the ability to make a difference," said Paula DiBiase.
On Halloween afternoon, the costumed third graders enthusiastically sorted and counted all the monetary donations and arrived at a grand total of $1,924. The students are proud and excited to pass the donations on to the Myakka City PTO and can't wait for their kindness jar to fill up again, so that they can set off on their next mission!