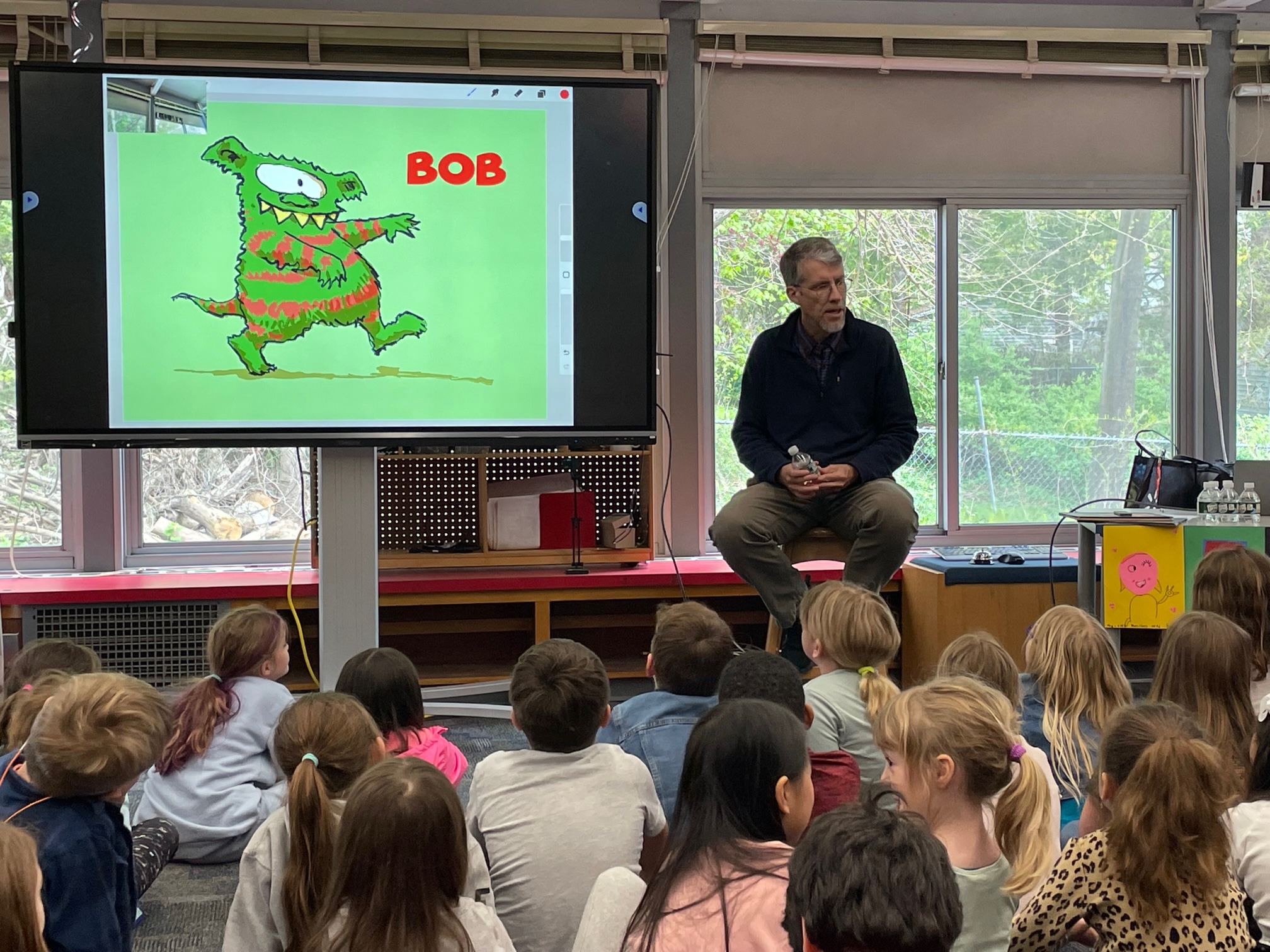 Slingerlands K-2 students recently enjoyed a visit from local author/illustrator Matt McElligott. The students decorated the library with their own monster designs to welcome the author and share their creative imaginations.
Matt shared his illustration process using digital techniques with the captive audience. During his presentation, students were asked to make suggestions, such as which shapes to use,  as he demonstrated how he creates illustrations using a program called Procreate on his iPad. Applying the students' ideas, he designed "Bob", a monster with an upside down heart body, an oval eye and rectangle feet.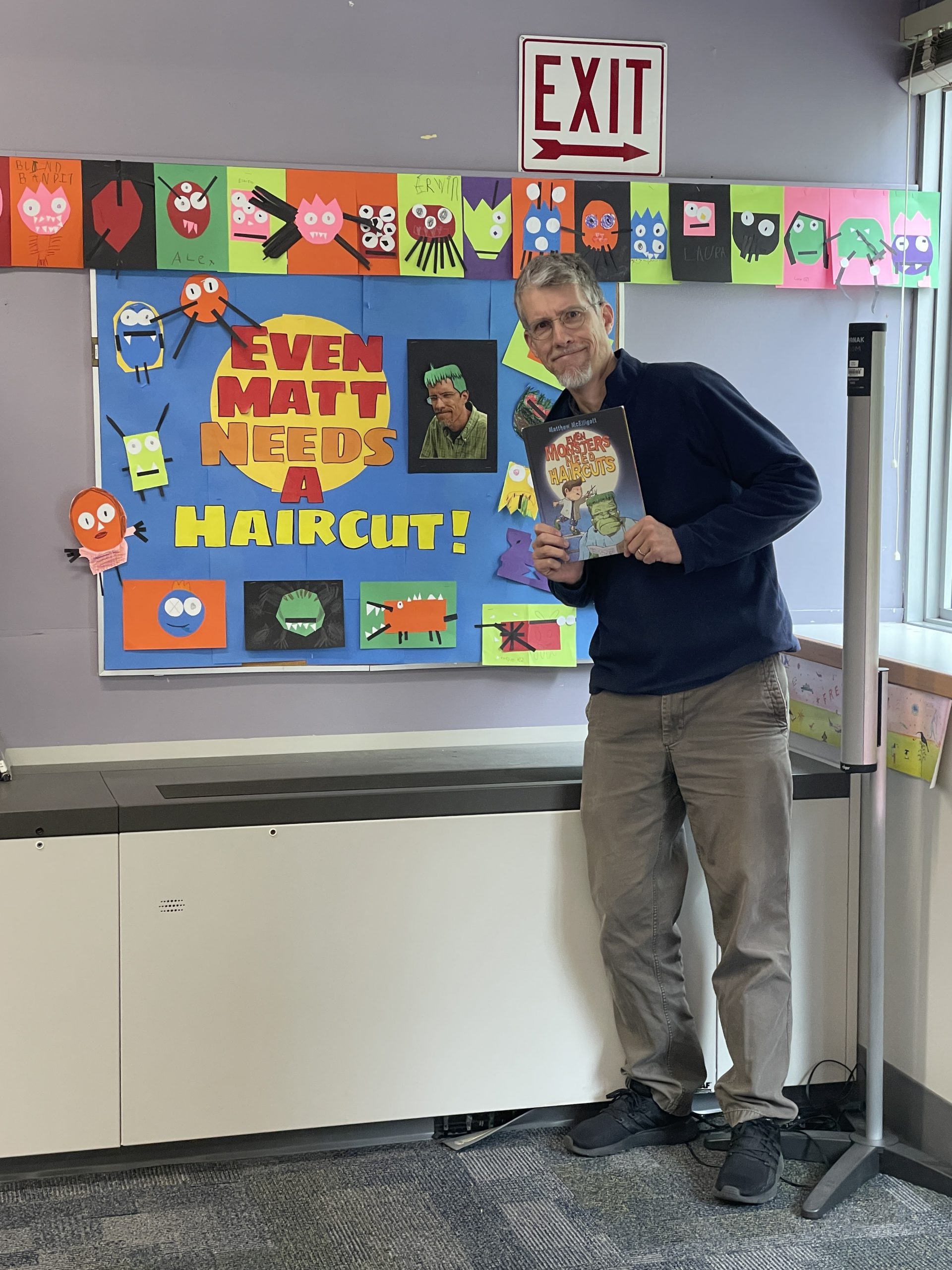 During his visit, McElligott discussed two of his stories; Even Monsters Need Haircuts and Even Aliens need Snacks.  Students were delighted to gain inside knowledge when they learned about some secrets hidden in each of the books. 
Thank you to Matt McElligott, Slingerlands School Librarian Laura Naumovitz, and the Slingerlands PTO for making this exciting visit possible!