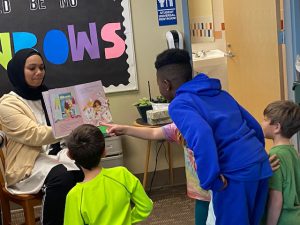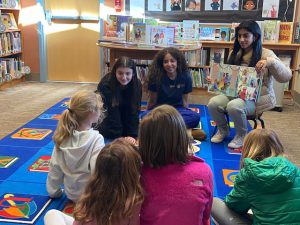 High school students who are part of the Muslim Student Association at BCHS recently visited Eagle Elementary School as guest readers in Ms. Parmenter's second-grade classroom. The students shared colorful picture books to help second graders learn more about the holidays of Ramadan and Eid al-Fitr.
Eid al-Fitr marks the end of Ramadan, a month of reflection and worship for Muslims around the world and in the BC community. This year, Eid al-Fitr began on Thursday, Apr. 20 and continues through this evening, Friday, Apr. 21.
The Muslim Student Association is new this year and is open to all students at the high school. The group meets every other Thursday. For more information, students can contact advisor Ms. DeVanzo at edevanzo@bethlehemschools.org, or stop by and see her in Room B103.
Thank you to our guest readers!