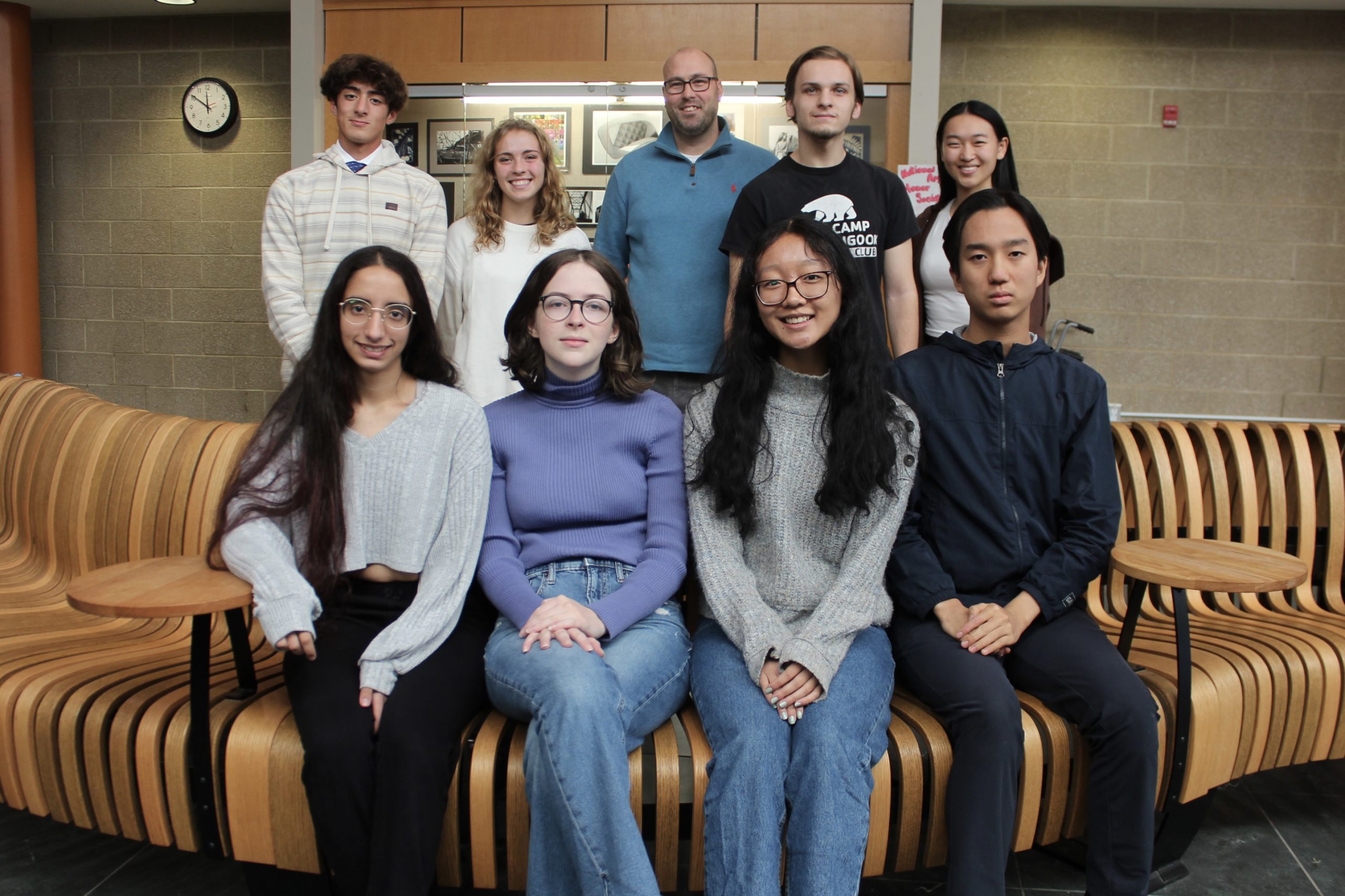 Nine Bethlehem Central High School seniors have been named National Merit Scholarship Semifinalists as members of the class of 2024. They are among the highest-scoring entrants from New York State recognized as part of the prestigious academic recognition and scholarship program that began in 1955. They now have the opportunity to compete next spring for approximately 7,500 National Merit Scholarships valued at more than $30 million. 
The 2024 National Merit Scholarship Semifinalists are:
Eleanor Benzing
Grace Chrapowitzky
Eva Ho
Fay Hu
Edward Martin
Justin Mo
Isha Narang
Ryan Sood
Norina Zhang
Fewer than 1 percent of high school seniors in the United States are named National Merit Semifinalists.
Over 1.5 million students from more than 21,000 high schools across the country entered the 2024 National Merit Scholarship Program by taking the 2022 Preliminary SAT/National Merit Scholarship Qualifying Test (PSAT/NMSQT®) during their junior year. The PSAT serves as an initial screening tool for the scholarship program. To become a finalist and ultimately win one of the National Merit scholarships, students are judged on several criteria, including academic performance, SAT scores, recommendations and their applications to the National Merit Scholarship Corporation.
In addition to the 15,000 students nationwide who are honored as Semifinalists, another 34,000 are recognized as Commended Students based on their performance on the PSAT qualifying exam. The Bethlehem Central High School seniors named as 2024 National Merit Commended Students are: 
Erik Bowers
Piper Doolen
Christopher Folio
Tyler Goldberg
Sophia Imbriaco
Owen Luntz
Gabriel Martin
Grady Nautel
Dhara Patel
Gabriella Raydo
Benjamin Sorrentino
Rurika Suzuki
Congratulations to these outstanding students!