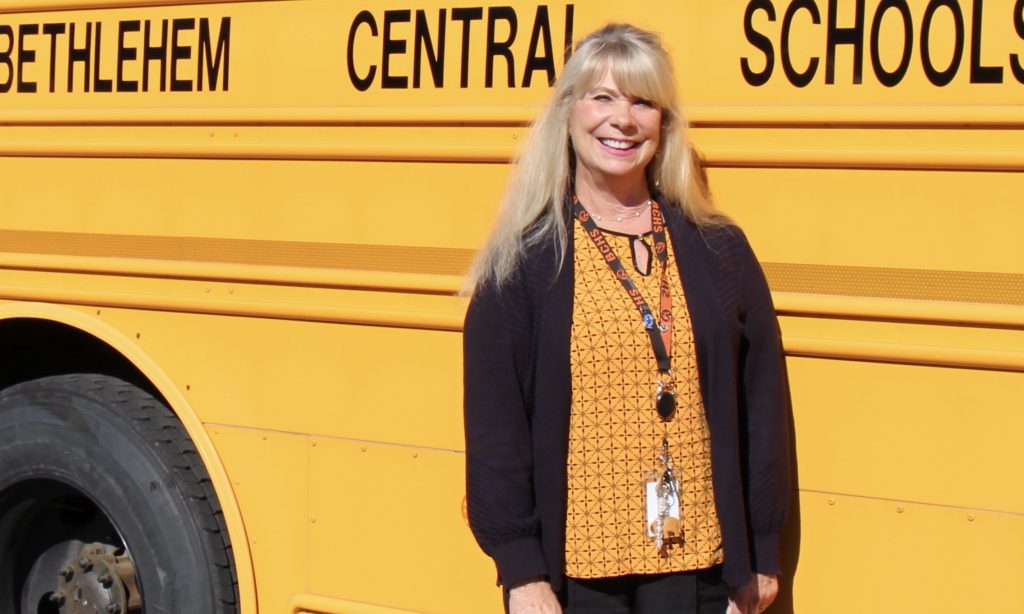 At its November 1 meeting, the Bethlehem Central Board of Education appointed Ellen Dorato as the district's new transportation director.
Dorato has 15 years of experience in public school transportation in the Capital Region and has been serving as assistant director of transportation in the Bethlehem Central School District since 2021. Prior to her most recent role at BC, Dorato worked in various positions as a member of the Guilderland Central School District transportation team, including several years as a bus driver.
"We are extremely fortunate to have Ellen Dorato as the district's new transportation director," said Superintendent Jody Monroe. "Ellen is already highly regarded across the district for her knowledge, dedication and most notably for the warm rapport she has with colleagues. She has proven to be an asset to the school community and our administrative team looks forward to supporting her in this new leadership role."
Dorato said she hopes to build on the positive relationships she has developed since joining the department in 2021.
"I look forward to working with this team of dedicated drivers and attendants, mechanics and dispatchers to create an environment that is fair and equitable," said Dorato. "I want to lead the team and be a part of a workplace where people look forward to coming to work and working together to get the job done."
As transportation director, Dorato will oversee a staff of 110 drivers, mechanics, bus attendants and support staff. The BC transportation team serves approximately 4,300 students with a bus fleet that includes 100 vehicles. The department serves families of students in the district's seven schools as well as BC residents who use bus transportation to travel to private and parochial schools in the region.
Dorato said she will tap into her experience as a former business owner to help address some of the most pressing issues within school transportation.
"One of the greatest challenges we face is the recruitment and retention of drivers," said Dorato, who owned a family restaurant in Delmar until 2010. "I am developing a recruitment strategy that I hope will appeal to different age groups. There is a nationwide shortage of bus drivers but we are determined to find a solution."
Dorato's first day in the new position will be Monday, Nov. 6. She replaces former transportation director Karim Johnson, who left in September for a job in Virginia.
If you are interested in learning more about joining the BC transportation team as a driver, click here.