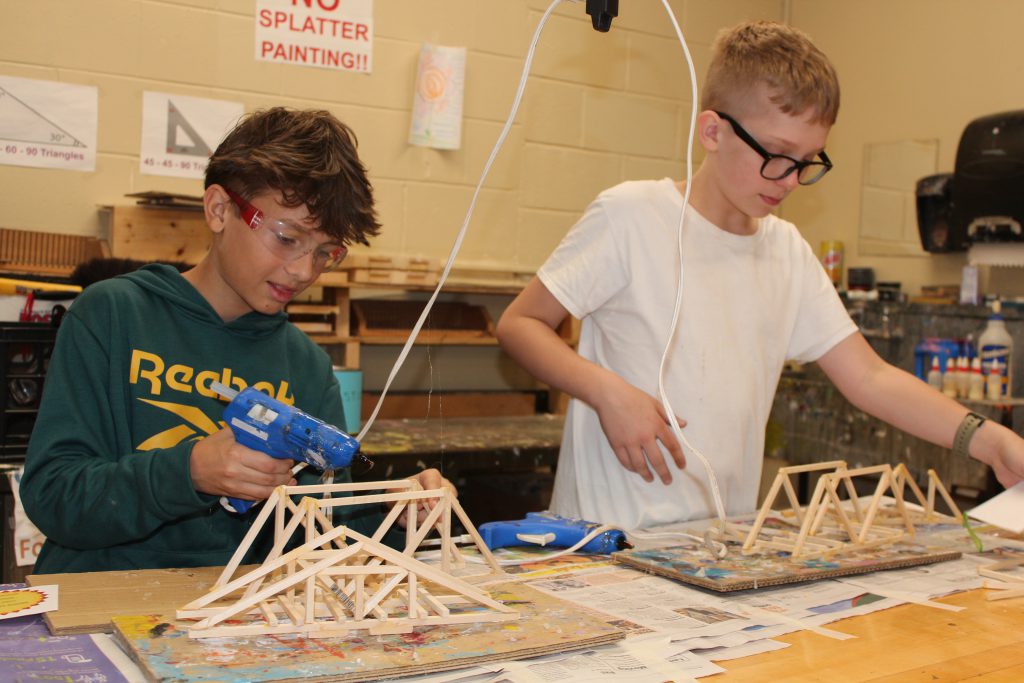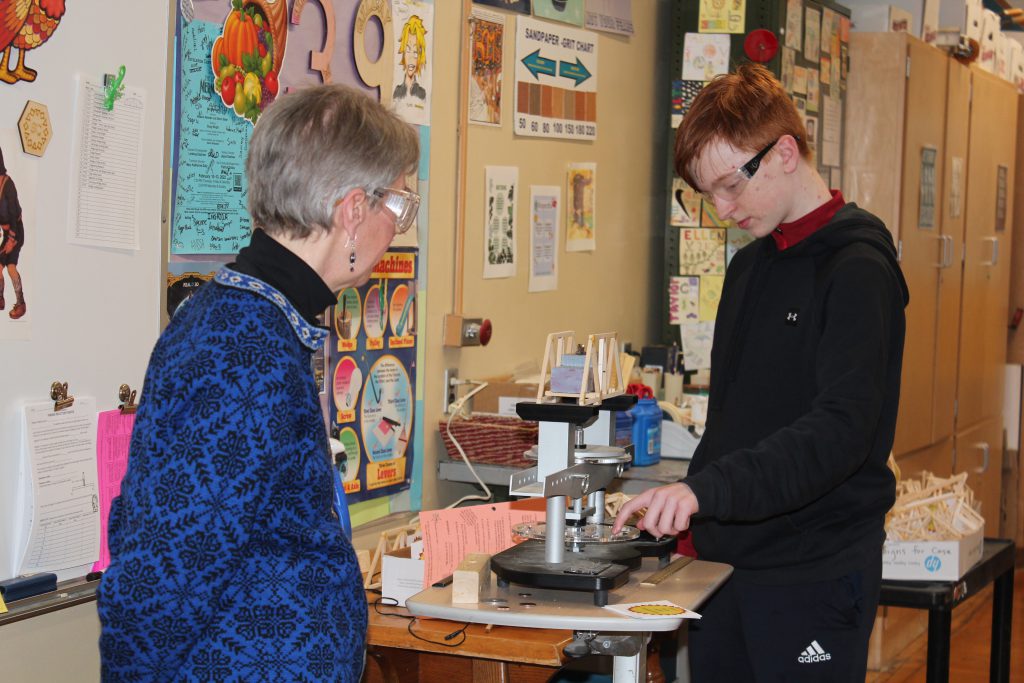 Several weeks of planning, design and truss bridge construction came to an exciting conclusion for students in Amy Ludik's Engineering Basics 2 class this week at Bethlehem Central Middle School. 
With the help of a load tester set up at the front of the classroom, the students had lots of fun predicting at what weight their classmates' bridges, made of wood sticks and glue, would start to buckle. Each student's design was evaluated for its load and efficiency.
"The bridge efficiency is the live load, as applied by the load tester, divided by dead load, or the mass of the bridge," explained Ludik. 
Ludik said student Anderson Knoetgen built the strongest and most efficient bridge, with the highest measured load (305 lbs) and an efficiency of 2,311 lbs.
The structural engineering lesson began with students learning about the specifications and requirements of building a bridge. Then each researched bridges and came up with alternative designs. After choosing the best design, the students created an orthographic drawing using the Computer Aided Design (CAD) software Inventor.
Once their drawings were complete, they moved into the shop classroom to build their bridges. Once they were completed, students could invite parents and guardians to watch the final load testing event. Principal Klugman also joined as a spectator in some of the classes. 
After the load tests, students were asked to consider design modifications that might improve the performance of their bridge.
Students were able to reconstruct their designs after the load testing and all of the bridges will be on display in a case in the middle school front hallway.