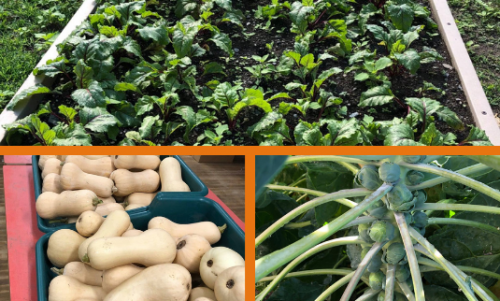 For the sixth year in a row, the local restaurant Garden Bistro 24 is offering a special prix fixe menu every Tuesday throughout the month of October featuring produce grown in the school gardens throughout the district.
The restaurant is offering a specially-crafted three-course menu for $30. A portion of the proceeds from each meal will be returned to the school gardens. Indoor dining or takeout is available by calling 518-439-3832.
The October 26 menu can be viewed below.
Garden Bistro is located at 5 Vista Blvd, Slingerlands, NY 12159.
October 26, 2021 Prix Fixe Menu



First Course
Garden Salad
Romaine, Radish, Shaved Carrots, Cherry Tomatoes, Goat Cheese, Balsamic Vinaigrette
-Featuring BCSD Romaine & Radish
Second Course
Vegetarian Risotto
Butternut Squash, Kale, Forest Mushrooms, English Peas
-Featuring BCSD Kale & Butternut Squash
OR
PEI Mussels
Butternut Squash, Swiss Chard, Moroccan Spiced Tomato Sauce
-Featuring BCSD Butternut Squash, Swiss Chard
OR
Roasted Free Range Chicken
Garlic Mashed Yukon Gold Potatoes, Swiss Chard, Kale
-Featuring BCSD Kale, potatoes
Third Course
Butternut Squash Fritters
Tossed in Cinnamon Sugar
-Featuring BCSD Butternut Squash