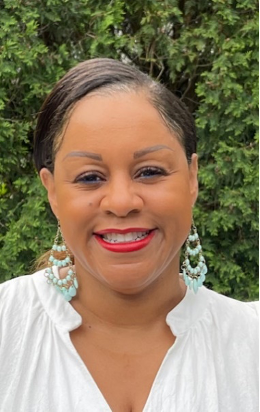 Latisha Ellis-Williams, Ed.D.
At its June 1 meeting, the Bethlehem Central Board of Education formally appointed Latisha J. Ellis-Williams as the district's first diversity, equity and inclusion officer.
Formerly an administrator in the Arlington Public Schools in Arlington, Virginia, Dr. Ellis-Williams has more than 25 years of experience in education in urban, suburban and rural school systems across the country and internationally. 
On July 1, she brought her extensive expertise in student development and designing culturally responsive professional development pedagogy and building programs focused on meeting diverse student needs to BC. 
The appointment of Dr. Ellis-Williams as Chief Diversity, Equity and Inclusion Officer is the next step in the district's Diversity, Equity and Inclusion (DEI) work that has been ongoing since the 2016-17 school year.
A native New Yorker who grew up in Bridgehampton on Long Island, Dr. Ellis-Williams holds a doctorate in educational administration from Dowling College, a certificate of advanced studies in school district administration from Long Island University, a Master of Science in education from Long Island University, and a Bachelor of Arts in elementary education and teaching from the State University of New York at Oswego.
In addition, she holds certifications as a Title IX coordinator and administrator from Tulane University Law School and earned a certificate in Business Diversity, Equity and Inclusion in the Workplace from the University of South Florida Muma College of Business.
You can read more about Dr. Ellis-Williams below: