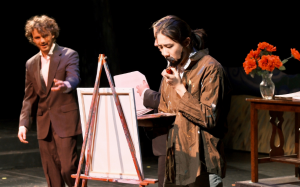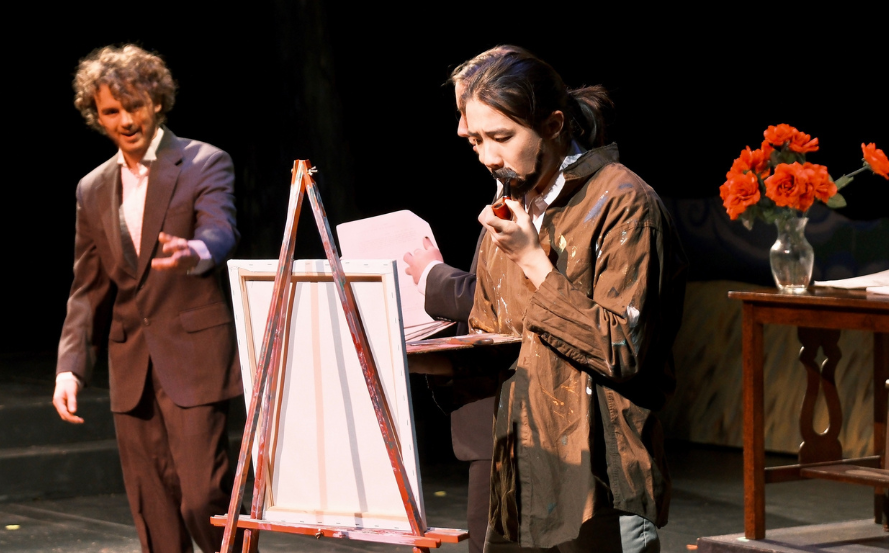 Sunflowers, a new play about the life of Vincent Van Gogh, written by Amy Roos, debuts this Thursday at Bethlehem Central High School! Performed by Theatre Without a Net (TWON), Sunflowers tells the story of the last ten years of Van Gogh's life, from when he first picked up a paintbrush and began his life as an artist, to his untimely death at 37 years old. 
Check out more rehearsal photos on the district's Facebook page (photo credit: Andrew Kirby, Sr.)
Four performances
Thursday, December 8, 7pm

Friday, December 9, 7pm

Saturday, December 10, 7pm.

Sunday, December 11, 2pm
Tickets are $10 for general admission; $5 for students.
How to purchase tickets
ONLINE IN ADVANCE ONLY (no SAME-dAY TIX)
Go to the My School Bucks website

www.myschoolbucks.com

Anyone who wants to purchase tickets who is not already a member will need to create an account.

You will see Sunflowers in the school store as well as in the featured item section and you can purchase tickets there

Online sales will not be available for the same-day performance
There is no assigned seating for this performance
In PERSON, At the door
Tickets can be purchased at the door up to one hour before each performance. 





This two-act play runs approximately two hours plus one 15-minute intermission
For more information visit our website – www.bcstage700.org 
Questions? – please email bcstage700tickets@gmail.com