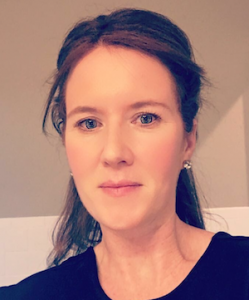 At its June 7 meeting, the Bethlehem Central Board of Education is expected to appoint Rebecca Grabicki as the district's assistant director of instructional support services.
In the new role, Grabicki will oversee the elementary-level multi-tiered system of supports, or MTSS. The data-driven MTSS framework helps K-5 teachers provide high-quality, differentiated instruction to maximize achievement for all students. The MTSS framework focuses on English Language Arts (ELA) and mathematics and also addresses students' social, emotional, and behavioral needs from a strengths-based perspective. 
The assistant director of instructional support services is a new position within the newly named Student Support Services Department. The role replaces the position of elementary assistant principal, currently held by Jennifer Szpila. Szpila was recently named director of student support services. The department will oversee the full spectrum of support services available to students K-12, including special education, counseling, social work and instructional supports.
Grabicki has 23 years of experience as a teacher and administrator in the Capital Region. She began her career as an elementary special education teacher in Bethlehem. She is currently employed by the Schalmont Central School District, where she has held several administrative positions, including her current position as the district's director of curriculum and instructional support services.
Grabicki says she is looking forward to using her many years of teaching experience to help advance the district's mission.
"As a special education teacher, I had the privilege of collaborating on a variety of teaching styles in all of the grade levels. I look forward to learning with the administrative team members and working with teachers to help support the students in the community," said Grabicki. "I believe all districts are continuously focusing on the social-emotional challenges for students, teachers, and families. Providing that support system and balancing the educational demands we are facing post-pandemic will be a large priority for me."
Grabicki holds a bachelor's degree from SUNY Cortland, a master's degree from Russell Sage College, and earned school building leader and school district leader certificates from Stony Brook University.
Superintendent Jody Monroe said that Grabicki's experience and familiarity with the district will be a boost for the newly-reorganized student services department.
"With our new umbrella of student services, we are looking to build a stronger bridge between special education and general education with a department that is structured and staffed with professionals who work collaboratively on behalf of all students," said Monroe. "Rebecca's experience as a teacher, her connection to BC and her proven leadership skills will help this new support services structure be a successful one."
Grabicki said she is looking forward to returning to BC and to the orange and black.
"I started my career at Bethlehem and grew so much as an individual and educator during my time at the district," said Grabicki. "I am thrilled to be able to come back to where I started to learn even more from the staff, families, and the community. I feel fortunate to be given the opportunity."
Grabicki's appointment will be effective July 1, 2023.