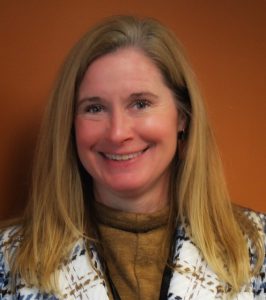 August 29, 2022
Dear BC Family,
I hope that you have had an enjoyable summer and are looking forward to the 2022-23 school year. I would like to welcome everyone to the new school year, especially families new to our district. The first day of school for all students K-12 is Tuesday, September 6.
It has been a very busy summer around the District. We have hired many new teachers, administrators and support staff and are looking forward to having them join our talented team. Our Operations and Maintenance staff members have been busy getting the buildings ready for September and we have some wonderful new spaces with new furnishings for our students and community to enjoy. 
As we begin the year, we do not have any restrictions due to COVID-19. There is no universal mask requirement and there will be no physical distancing rules in place. We will be following the most recent CDC and New York State Department of Health COVID-19 guidance for schools. If your child does test positive for COVID, the CDC recommends that they remain home for five days from when symptoms begin and wear a mask through day 10, so we are asking for your cooperation in following this guidance. You can reference updated information and our easy-to-follow quick guide to help answer any questions you may have about COVID-19 and when to stay home from school. If we are required to make any changes to Covid protocols during the year we will be sure to communicate them with you.  
The beginning of school is such an exciting time and provides everyone with an opportunity to get involved. Please be sure to check out our website and social media accounts (Facebook, Instagram and Twitter) to stay current on happenings around the District. Event information and important notifications are also shared with families through our School Messenger system. Parents and guardians are automatically enrolled in School Messenger but you must opt-in to receive text messages. You can find information on how to opt-in to text messaging here or if you want other family members such as grandparents to receive school news, you can learn about that as well.
Most importantly, please be sure that your child's ASPEN account — where a student's academic information and emergency contact information is stored —  is up to date so we can regularly communicate with you and get in touch with you in case of an emergency. 
There is other important information that you will want to review as we begin the new year:
Enjoy the remaining days of summer. If there is anything I can assist you with, please feel free to contact me. Thank you for your continued support and I look forward to another great school year at BC.
Sincerely,
Jody Monroe
Superintendent of Schools